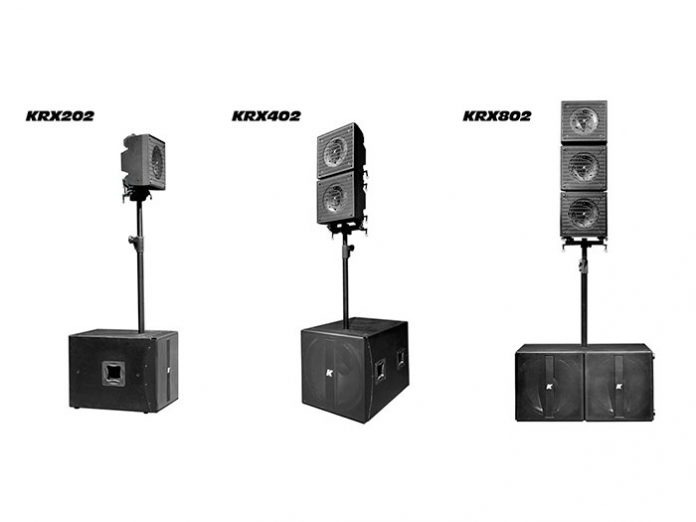 Canada
As previously announced, K-array America is now responsible for the distribution of the entire K-array portfolio in the US and Canada. To be closer to its customers in the North, the company has brought on Daniel Huard as K-array Sales Representative.
Daniel has 20 years experience as a Sales Manager in pro audio and is heavily connected in the Canadian market. No stranger to K-array, he currently owns and operates DHH, an equipment sales agency for top-rated pro audio solutions, namely K-array, in addition to Riedel, Sennheiser, RAD and Neumann. Daniel's company has supplied equipment to Cirque du Soleil, Celine Dion, and various professional equipment rental houses.
"Daniel's experience in the Canadian market is invaluable to our mission to close the gap between K-array and our customers," said Lou Mannarino, President of K-array America. "We are excited to have him on board and look forward to achieving success together with our Canadian clients."
Cuba
K-array has added Beta Music SA under All Trading Worldwide to its list of distributors as exclusive seller to the Cuban market.
Founded in 1995, Beta Music is located in the heart of Havana and has been a pillar of the pro audio community in Cuba, completing installations for brands such a Sennheiser, Yamaha, Hantarex, and SGM Light.
Ecuador
Newly-established Sonomatrix has been selected at K-array distributor in Ecuador. The company is based in Tungurahua, Ecuador and is experienced in acoustic treatment, music production, sound engineering, sound system sales and event production.
Sonomatrix constitutes of and is presided over by Sound Engineers Gabriel Lopez and Juan Jose Galarza, both of whom have a real enthusiasm and addiction to anything sound related. When the opportunity to market K-array was presented, Sonomatrix jumped on the chance to work with such cutting-edge products. "Ever since we were introduced to K-array we knew we needed to add their systems to our existing stock in order to stand out from our competitors," said Juan.
"With such an attractive product and high level of innovation, we are very excited to be part of K-array," added Gabriel.
Mexico
K-array has added Gonher from Mexico to its distribution network. Gonher began as a family business 56 years ago selling recorded music in the city of Torreon. Its operations developed into the sales of musical instruments followed by the opening of the first music school in the area. When the Mexican borders were opened to import goods from other countries in the late 80s, Distribuidora Gonher was established to offer a wide variety of products to musical instrument retailers.
After 60 years, Gonher has evolved into a leader in the manufacture, import and sale of musical instruments and professional audio equipment in Mexico. Gonher Pro division is supported by a dedicated sales team, product specialists, an engineering department and a qualified service team to support clients before, during and after sales specifically in event productions, broadcast, installed sound, conferences, lighting and video.
"A key element to provide a comprehensive service to our customers is our unwavering support," explained Director Raul Arturo Munoz Garcia. "We have been investing in developing the knowledge of our staff to offer the best experience on the market always."