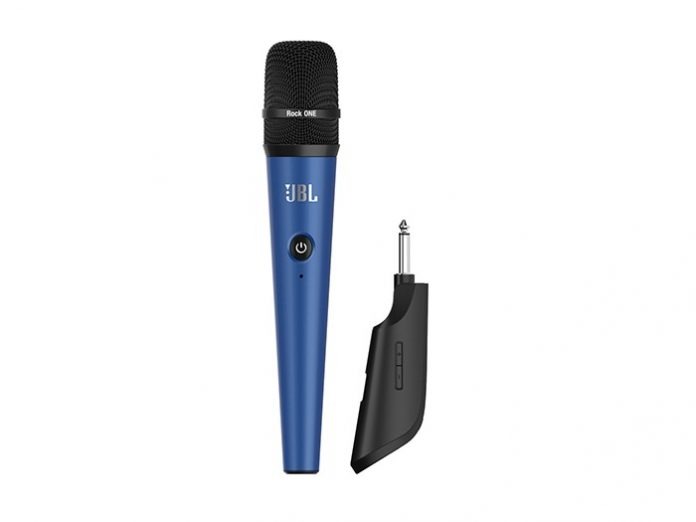 Considered by its creators as the first portable UHF microphone system which doesn't require external power charging, JBL Professional by Harman has released the Rock ONE Series wireless microphone system to the China market.
Designed for users who require an incredibly versatile, remarkable sounding wire-free solution for performances or presentations, this system is the first truly portable UHF microphone system, featuring charging via a USB-type-C cable for both the receiver and microphone — eliminating the need for an external power source.
The system combines a sleek, contemporary design and supports the simultaneous use of up to four Rock ONE microphone/receiver sets, available in red, white, yellow or pink. The solution leads the growing China presentation market by combining a robust package of features including: 10 hours of continuous operation on a full charge; 20-band UHF wireless and infrared pairing; 30m of wireless range; simultaneous operation of up to four Rock ONE microphone sets and direct charging from the JBL EON ONE Portable PA.
"The demand for portable wireless systems has increased across the globe to support many areas of business outside of just performing artists, such as corporate presentations, exhibition events, tradeshows, educational settings and more," said HARMAN Professional Solutions Director of China Product Development, Daryl Wong. "With the introduction of the JBL Rock ONE, we've set a new standard for truly portable wireless microphone systems. Through a contemporary design and features that include long-running times, easy system parings and simultaneous usage, we have managed to uniquely merge both form and function into a truly game-changing wireless UHF mic system."