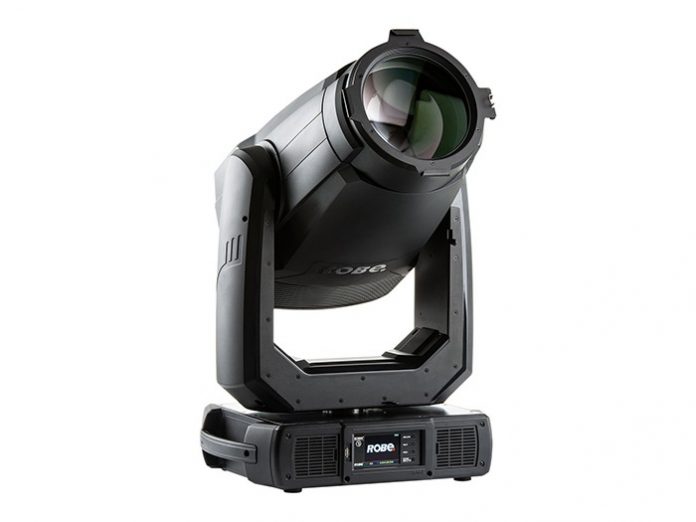 Robe lighting has released the T2 Profile – a lighting fixture offering an array of innovative technologies and the sought-after colour finesse of Robe Multi-Spectral LED (MSL) light engines.
Crafted for multiple applications, the T2 Profile produces over 17,500 lumens – measured at the front lens – via its 850W MSL source.
The T2 Profile incorporates many unique technologies like adjustable CCT – from 2,700K to 8,000K – together with DataSwatchT for the quick selection of 237 authentic pre-programmed colours and tones including the most frequently used whites.
A high CRI of 95+ supplies skin tones, while L3 – Low Light Linearity – and 18-bit dimming enable fade-to-black capabilities. EMS stabilisation keeps the fixture steady whatever is happening around it, and the Cpulse flicker-free management is essential when working with cameras and vision systems.
Additional features include the RCC (Robe Colour Calibration) system which allows self-calibration of the LED engine without using any external tools. AirLOC (Less Optical Cleaning) greatly reduces the levels of airborne particles across the optical elements – boosting the overall performance and light quality of the fixture, reducing the time required for routine cleaning and maintenance.
T2 Profile has been engineered by Robe to include all the functionality that lighting designers and professionals are demanding with features like fast, easy CMY colour control; a separate +/- green hue control channel; an impressive 5° to 55° zoom; variable 1° and 5° interchangeable frosts with full zoom range capability; two gobo wheels – one static and one rotating; an animation wheel; two rotating prisms and precise four individual plane framing shutter system.