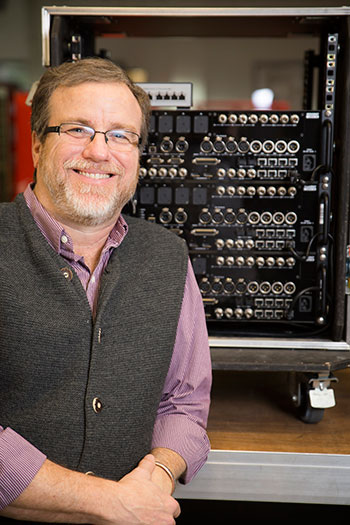 Riedel Communications has announced that it has hired broadcast-industry veteran Joe Commare as Marketing and Sales Manager for North America.
"Joe has spent his entire career in and around the broadcast industry, and has extensive experience in selling and marketing to fixed and remote broadcasters," said Joyce Bente, President of Riedel, North America. "With a rich blend of technical expertise and marketing-strategy savvy, he will be a valuable asset as Riedel steps up its efforts in North America."
Before joining Riedel, Joe served as an Account Director for Wall Street Communications, a marketing and PR firm that caters exclusively to companies in the broadcast niche. He managed the account of Riedel Communications globally, along with several other clients serving the worldwide broadcast and media industry.
"It sure seems as if Riedel was the obvious next step for me," Joe said. "Having been on the periphery of Riedel for years, I now look forward to leveraging all of my experience to bring the company's amazing solutions to customers here at home."
Joe will design and implement new marketing strategies geared specifically towards North American markets as well as provide sales and technical support when needed.