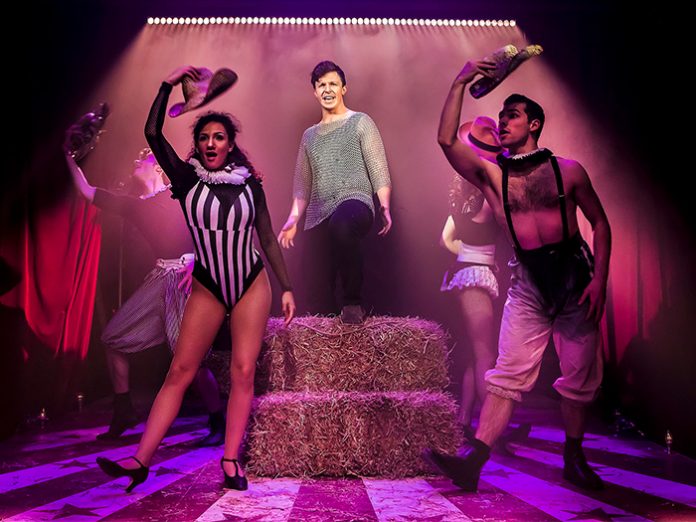 HSL partners with Hope Mill Theatre located in a former Victorian cotton mill in Ancoats, Manchester.
Over the last two years Hope Mill, the brainchild of two young actors Joseph Houston and Will Wheton, has become an multi-award winning and highly critically acclaimed production space for new and experimental works presented in a unique environment.
Joe and Will know what a difference good production equipment means for a show. In order to that, Hope Mill has just appointed its first technical manager, Alice Longson.
In addition, HSL has announced that it is upping its commitment to providing more and a wider range of lighting equipment for the forthcoming season and the future.
One of the first things that HSL did when they started working with Hope Mill two years ago, was undertake a structural survey which was followed by the design and installation of a trussing mother grid in the roof. This enables lighting fixtures to be installed exactly where they were needed for each show.
HSL was first introduced to Hope Mill via lighting designer Aaron Dootson who lit their debut production "Parade." HSL's Managing Director Simon Stuart met Joe and Will and realised the bigger picture and longer term objectives.
"I was completely inspired by everyone involved as well as the fantastic performance space at Hope Mill," said Simon.
While an assortment of lighting kit has been supplied over the last two years, this has now been reviewed and upped to include a standard rig of ETC Source Four profiles, 1K Fresnels, and Acclaim Fresnels together with a variety of floods. Moving lights and other specials will be supplied as required by the individual productions.
The original mothergrid has also just been extended with some new sections, giving more capacity for the quick and simple addition of specials.
"The new kit will allow us to take fringe style productions to a truly next level," stated Joe. "It is fantastic as a venue to receive this commitment and support from HSL and a relationship that has already helped in the success of our shows".