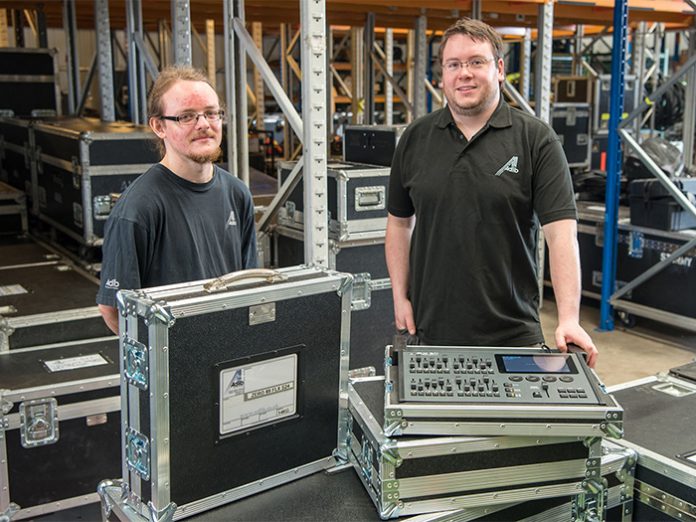 UK rental and production specialist Adlib has invested in eight new Zero 88 FLX S24 consoles.
Simon Pettitt, lighting technical manager at the Liverpool-headquartered company, and his team made the decision after becoming aware of the console and realising its massive potential as a cost-effective control package for small-to-medium shows, events and installations.
Typically, Adlib envisions using these consoles on a wide range of smaller corporate events, alternative festival stages, house of worship events and dry hires to schools and colleges.
All of these are likely to be utilising a mix of some moving lights and LED fixtures.
Simon commented that FLX S24 uses a "familiar workflow" for programming fixtures in a small package at an "excellent price point", so they can use them on events utilising moving lights as opposed to just static LED fixtures, "which wasn't easy before without taking a larger desk out of rental stock".
Directly related to that, he continued, is the speed and ease of which FLX S24 can be powered-on, patched and programmed. He feels that the encoders, combined with the familiar touchscreen pallet grid, are a key enabling factor for sending it out on projects to control fixtures with pan / tilt functionality.
The FLX S24 links in well with Adlib's relationships with the educational and house of worship clients says Simon, a scenario highlighting their keenness for lighting control to be "useable, approachable and creatively rewarding", both for the events being lit and for the training and development of those using the kit.
The console has been designed from the outset to be quick to set up and use. "Users with little lighting experience can access intuitive basic moving light control and make the most of the fixtures they have installed or rented. However – because it uses the language and workflow of larger consoles, FLX S24 can also prepare students who potentially want to progress to the next levels of lighting control," explained Simon.
He assumes the Zero 88 FLX S24s will be easy to maintain long term due to the lack of fans and the low weight, all of which contributes to reducing transport costs for clients "needing to maximise their budgets".
Simon elucidated that users appreciate the "responsive software, RDM functionality, the bright screen but mostly just how quick it is to patch a modest rig … and create some detailed looks and effects with the lights".