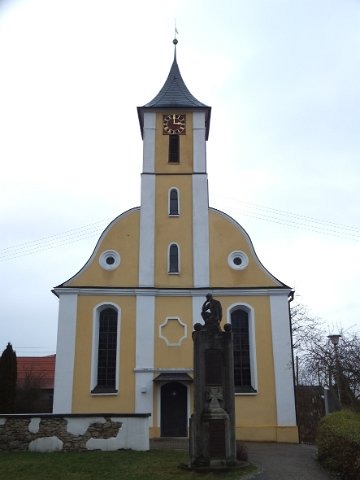 Yamaha's MTX3 matrix mixer/signal processor is proving a popular solution for smaller, fixed audio installations where untrained staff are in day-to-day control of the system. Houses of worship are an ideal example, with three German churches recently commissioning MTX3-based systems.
Steinheim-based Klartext audio visual has installed two of the systems, one in the town of Kohlberg, the other in Oggenhausen.
The Kohlberg installation includes an MTX3 with Yamaha XMV4140 multi-channel power amplifier and DCP4V4S wall-mounted control. The four buttons and rotary controls of the DCP4V4S make it very straightforward for church staff to have comprehensive control over the system, which includes fixed microphones at the pulpit and altar, wireless handheld and headset mics, plus a piano. By touching a single control, the system can be instantly reconfigured for a range of uses.
In Oggenhausen's Protestant church, Klartext installed another MTX3 and DCP4V4S, with wired and wireless microphones.
"The systems offer great flexibility and sound quality, for both speech and music," said Klartext's Markus Hein. "Houses of worship can be a challenging acoustic environment, but our customers have been really happy that the systems sound great, with different setup and routing options being so easily selected."
"We wanted to supply a very user-friendly system," said Hendrik Thode of installer/supplier Cobrasound. "Most of the time the church uses using two wireless headsets, two handheld microphones and two wired gooseneck mics. We connected each mic to the MTX processor input, each signal was then routed to an input on the MG166C.
"This provides the church with a pre-programmed scene (with EQ, feedback suppressor, etc) for normal services and general use, but it can instantly be switched to a 'flat' setting with no processing for external productions, with the MG166C's channel processing used as required.