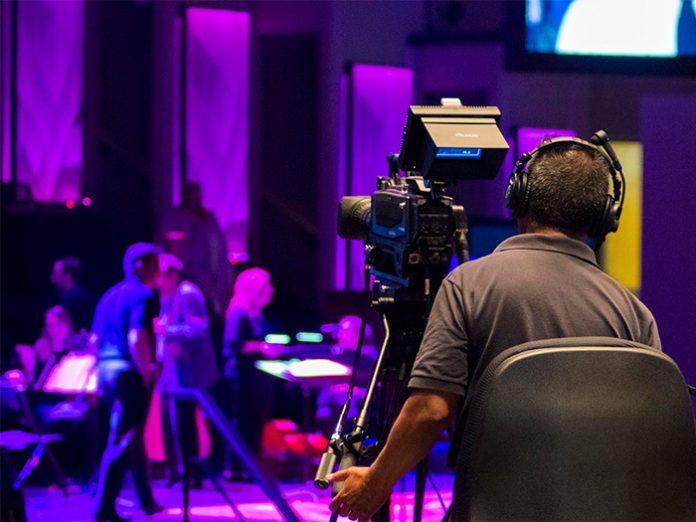 Central Community Church in Wichita, Kansas has upgraded their production workflows with Z-HD5000 cameras from Hitachi Kokusai.
"Through the years, video has changed the face of what people know of as church," said Ben Brandfas, Technical Ministries director at Central Community Church. "When you walk into our Worship Centre, we have large projection screens that become an element of the service. We try to make our big room feel smaller by showing people closer-up."
Hosting the national Church of God Convention in 2017 required Central Community Church to stream the event live in HD. "We had already wanted to upgrade to HD to make our streams and on-site video look better, and the upcoming convention further motivated that initiative," Ben recalled. "We held a campus-wide campaign to update our video systems and other upgrades around the buildings."
Ben had been very satisfied with earlier Hitachi standard definition cameras, and the experience of other houses of worship led him to consider the Z-HD5000. "Other churches I knew of were really happy with both the Z-HD5000's price point and the quality that they bring," he said.
While already leaning towards the Z-HD5000, Ben did his due diligence and visited another camera vendor at the NAB Show. What he discovered reinforced the Hitachi cameras as the best choice. "We realised that was indicative of which vendor would give us better customer service. With Hitachi Kokusai, we could talk to real people who truly valued our business."
Four Z-HD5000s are now used in Central Community Church's sanctuary, with one on each side of the stage, one in a centre-rear position, and the fourth either on-stage or used as another centre camera. In addition to the live stream and image magnification (IMAG) on two 16-foot by 9-foot projection screens, video from the Hitachi cameras is also distributed to large displays throughout the campus.
The quality of the Z-HD5000s has lived up to their stellar reputation. "They're just a great-looking camera, and they were really 'plug and play'," said Ben.
Ben also highlighted: "The Z-HD5000s are very volunteer-friendly. Using the joystick on the RU-1500JY remote control, they can quickly and easily shade the picture, and the operational consistency with our old SD cameras meant they needed very little training."