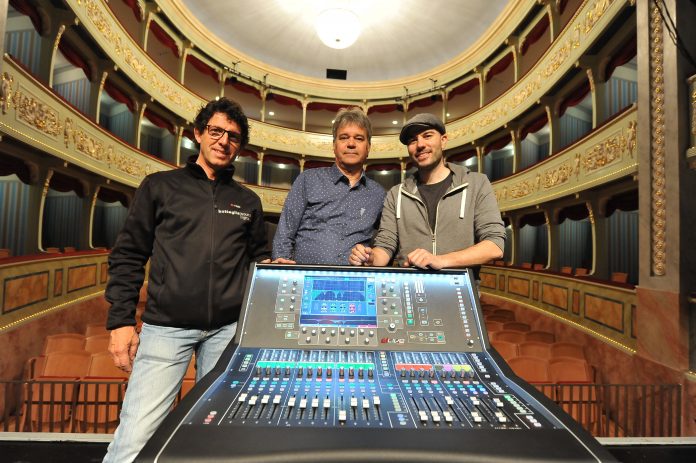 A compact Allen & Heath dLive S Class system has been installed in Teatro Sociale in Bellinzona, Switzerland, following an upgrade to its audio equipment.
Built in 1846,Teatro Sociale is one of Switzerland's most historic theatres, which was refurbished 20 years ago following a period of neglect. The venue hosts theatrical productions, and also a variety of concerts, from classical to rock.
Supplied by Battaglia Light Services, the system consists of a S3000 Surface equipped with a Dante network card, and a DM32 MixRack.
"We selected dLive because it has a simple workflow, which is easy to learn for guest engineers, and has a quick setup time, so you can configure the desk in seconds. Another major factor for choosing dLive is that the sound quality is first class, and the system has the best FX, compressors and dynamics, thanks to the DEEP processing models of classic gear," said Teatro Sociale's Technical Director, Claudio Cheulini.
"The system fulfils the high demands of the theatre very satisfactorily. dLive has tremendous headroom and is versatile, easily able to manage classical concerts to rock and everything in between. Another small but crucial factor is the fact that you can dim all the lights on the desk and avoid disturbing audience members."