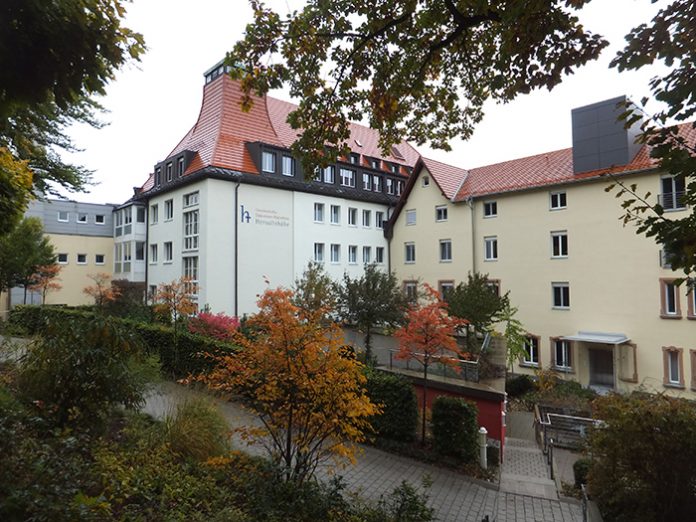 The Hensoltshöhe Foundation is a Bavarian Christian retreat, healing and study centre. A recent upgrade to the building has seen a prayer and two meeting rooms with moveable walls added, with a Yamaha CIS audio system delivering flexible, high quality sound for all room configurations.
Founded over 100 years ago in the town of Gunzenhausen, the Hensoltshöhe Foundation is the hub of a Germany-wide network of Christian centres. It features healthcare and rehabilitation facilities, guest houses, event spaces, meeting rooms and many opportunities for worship and reflection.
Installer Klartext AV has done many installations in houses of worship, corporate and public buildings using Yamaha CIS products, but the retractable walls of the Hensoltshöhe project presented the company with new challenges.
"This project was completely different from a typical church installation, because the three rooms can be used as individual spaces or the walls can be retracted so they are one large area," says Klartext's Markus Hein. "We needed a very flexible solution which would deliver high quality sound for all configurations, but be easily controlled via straightforward touch panel controls".
Markus specified a Yamaha CIS control and power package, comprising a Yamaha MRX7-D open architecture processor with two XMV8140 and one XMV4140 multi-channel power amplifiers feeding 38 loudspeakers. The MRX7-D software features built-in Dan Dugan automixing, bringing the benefits of this high quality processing to meetings and conferences at the venue.
"We programmed a number of presets for the different room configurations, the settings for the routing matrix and different EQs and delays on the outputs, depending on which loudspeakers the sound needs to be routed to," says Markus. "The system was very straightforward to program and it delivers excellent sound quality for both speech and music in all of the different room combinations. The MRX7-D allowed us to tune the system very precisely and also allowed us to program a pre-announcement chime.
"The Yamaha system integrates seamlessly with Crestron touch panel controls, which allow the Foundation's non-technical staff to quickly and easily change the settings. They are very happy with both the system's sound quality and its ease of use".