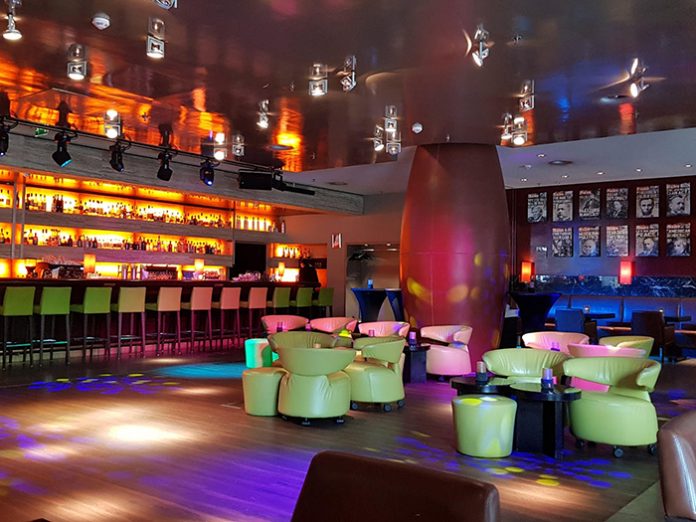 Harry's New York Bar reached out to Sound Bros. GmbH, which supplied the popular club with a powerful, color-rendering LED system featuring CHAUVET DJ Intimidator fixtures.
"Harry's goal was to create a supportive visuals for the live music acts, while still being discrete and not taking anything away from the overall atmosphere," said Michael Löhnert of Sound Bros. "After looking at the Intimidators we knew that would allow us to accomplish this, while still staying within budget."
A total of six Intimidator Wash Zoom 450 IRC and eight Intimidator Spot 260 fixtures at Harrys were installed as part of the club's overall sound and lighting upgrade, all of which were handled by Sound Bros. The fixtures are hung on two steel pipes that run across the ceiling on opposite sides of the dancefloor.
Powered by 12 15W RGBW LEDs the Intimidator Wash Zoom 450 IRC bathes the floor in vivid colors. Drawing on the fixture's Totem Mode feature, the club is able to keep its powerful light focused on the dancefloor, so as not to distract attention in other areas of the club.
The 75W Intimidator Spot fixtures add to the excitement with their crisp gobos and rapid movements. As in the case of the wash units, the spot fixtures have an in built Totem Mode to keep light focused on the dancefloor.