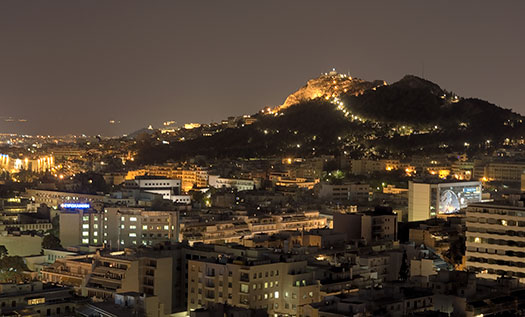 A complete audio system, consisting of technologies from Harman Professional Solutions has been selected for the new cultural centre in the Municipality of Ampelokipoi in Greece. To select the right mix of AKG microphones, BSS Audio processing, Crown amplifiers and JBL loudspeakers, the cultural centre worked closely with Harman Professional Solutions' distributor for Greece, Bon Studios SA, which recommended the all-Harman deployment for its ability to meet high technical expectations. The solution provides sound for a variety of events that take place at the cultural centre, including concerts, dance performances, theatrical productions, cinema exhibitions and conferences.
"The Cultural Centre aspires to be on par with the most prestigious performance venues in Europe, and to this end, there could be no compromises on quality when it came to the audio system," said Elpi Bofiliaki of Bon Studio SA "The Harman Professional Solutions system at the Cultural Centre is connected and controlled via Harman HiQnet Audio Architect, enabling the entire system to be monitored and managed from a single location. Combine this with the reliable performance and long life span of Harman Professional Solutions products, and the result is incredible value for the customer."
For musical productions, speech, choir and conferencing applications, Bon Studio SA installed a variety of AKG microphones, including 10 AKG C555 L head-worn condenser microphones, 10 AKG C214 condenser microphones, 20 AKG C1000 S MK4 condenser microphones, two AKG C430 condenser microphones, 10 AKG C417 L lavaliere microphones, three AKG D7 dynamic vocal microphones and six AKG D112 kick drum or bass drum microphones. In addition, the solution includes an AKG CS3 conference system, an AKG DMS700 wireless microphone system and 16 AKG IP2 headphones.
The cultural centre's PA system features four JBL STX828S subwoofers and two JBL VRX918S subwoofers, six JBL VRX932LA loudspeakers, two JBL PRX425 loudspeakers for side fill, 76 JBL 8128 ceiling speakers and six JBL PRX412M stage monitors. 12 JBL 8320 loudspeakers provide surround-cinema sound.
Digital processing and signal distribution is handled by two BSS BLU-160 modules, each of which features 16 inputs and 16 outputs. Powering the system are four Crown MA 5000i, eight XTi 2002 and three DSi 1000 amplifiers. A Crown DSi-8M projection booth monitor is used to help manage the cinema system.