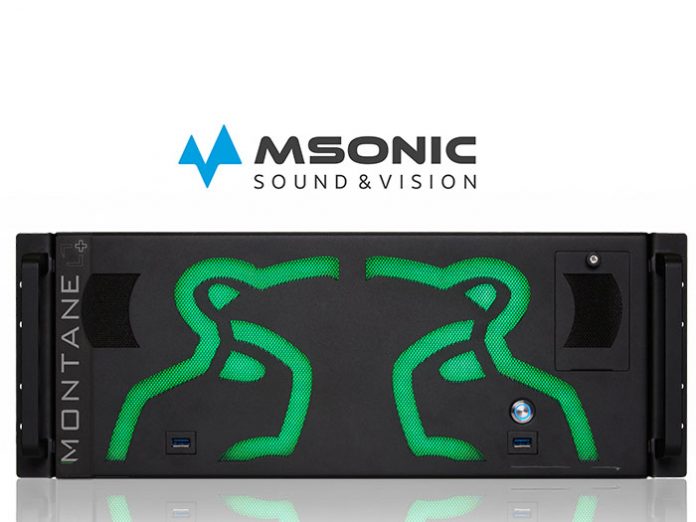 Green Hippo has announced its partnership with Msonic, which will result in the distribution of Green Hippo scenic video technology throughout the Republic of Finland.
Msonic specialises in the importing and distribution of premium professional AV and lighting products. Since its launch in 2012, the company has achieved significant growth, becoming the Finnish distributor for a number of leading brands, and further increasing its influence in the Finnish pro sector. This expansion was recently reflected in the opening of Msonic's new head office and warehouse. Still based in Vantaa the new premises bring further square footage, including, no doubt, plenty of space for Green Hippo Hippotizer Media Servers.
In Green Hippo, Msonic gains access to a line of media servers, including Green Hippo Hippotizer Software. Now in Version 4.3, Hippotizer offers control, including integration with Notch and Martin by Harman P3-PC System Controller. The Hippotizer Media Servers recently delivered playback for front-page live events, including: the Pepsi Super Bowl LII Halftime Show; the European premiere of Star Wars: The Last Jedi; and the Eurovision Song Contest.
James Roth, Head of Sales and Marketing at Green Hippo, commented: "I have been aware of the growth of Msonic's business activities over a number of years and for us, the recent move to their new offices and some changes in the structure of the Finnish market that has meant Johan West can join the team was just too good an opportunity to let go. Bringing together such a fine commercial operation with Msonic, one of the word's real experts on Hippotizer Media Servers in Johan and our global market-leading brand means that we now have an unbeatable position in the Finnish market."
Kari Vanhalakka, Managing Director of MSonic, added: "Green Hippo is rightfully recognised as the pro sector's leading media-server brand, and this partnership marks a significant milestone for MSonic. The Hippotizer hardware and software is spot-on, and we can't fault the support on offer from the Green Hippo personnel. Frankly, we can't wait to take this line to the Finnish market."