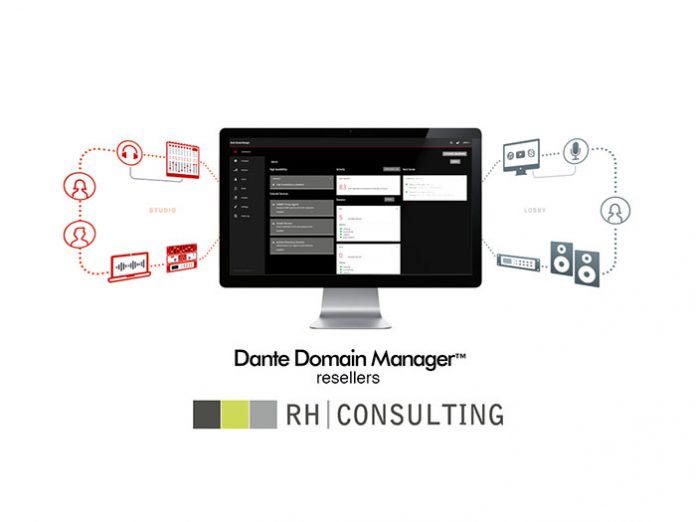 Audio consultancy RH Consulting has become an official reseller of Dante Domain Manager, offering a package of audio networking assistance and services.
Dante Domain Manager is a new package designed to monitor and secure Dante audio networks, making it far easier to install and then manage networked audio systems. It can work with everything from the smallest audio systems, right up to the largest and most complex installations.
As well as offering Dante Domain Manage on its own, RHC Consulting offer its extensive audio networking advice, providing network audio planning advice, DDM config, switch set up, DSP configuration and plugin development.
As well as being Dante level 3 certified, RHC offers expertise on Cobranet, RAVENNA and AES67 audio systems. Both principals having over 20 years experience in audio networking, few organisations are better equipped to offer support for projects using networked audio.
"Dante Domain manager is another great tool in our armory to help integrators provide the best audio networking solution to customers," said RHC founder Roland Hemming. "We are pleased to be able to offer this to our customers and have more exciting audio networking announcements coming soon."
www.rhconsulting.eu/connection.html