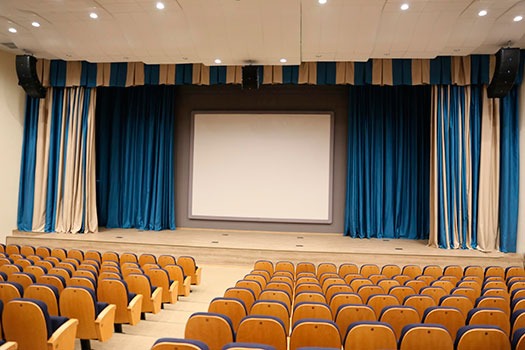 Allen & Heath's GLD digital mixing system has been installed in the concert and cinema hall of the System Operator of the Unified Energy System's head office in Moscow, Russia.
As part of an audio refurbishment, the GLD system was selected by installer, Audio Video Solutions, the system comprised a GLD-80 console installed in the control room, with AR2412 and AR84 remote I/O racks located at the surface providing 32 local analogue inputs and 16 local analogue outputs. The GLD is complemented by a QSC speaker system.
System Operator of the Unified Energy System is a state-owned organisation providing operational and centralised control of Russia's unified power system. The head office occupies a large building in the historical centre of Moscow, and the 500-capacity hall is used to hold a variety of events, from management and staff meetings to musical performances and concerts.
"Since GLD was launched, we have supplied a big number of systems for projects all over the country. GLD combines top quality sound, rich functionality, an intuitive interface and reliability. All of these advantages are offered at a very reasonable price, so it is no wonder that for many installers GLD is the number one choice for multifunctional halls such as this one," said Dmitry Modin, General Director of MixArt, A&H's distributor in Russia.
www.allen-heath.com