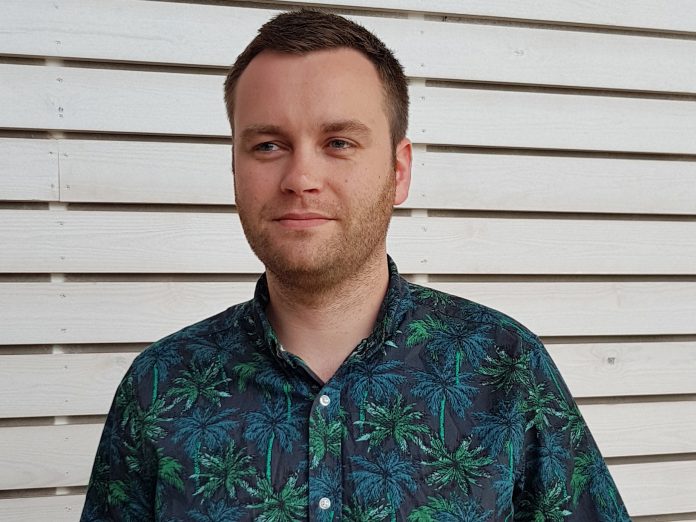 Vastly experienced system engineer, George Puttock, has joined CODA Audio as Product Manager for Software Support and Training.
Having spent ten years working as a systems engineer, George is familiar with the use of all nearly all major high-end professional loudspeaker systems on the market and brings with him a comprehensive understanding of audio applications, forged in the heat of countless tours.
For the last six years, George has undertaken extensive and varied duties on the road with artists including Ellie Goulding, Placebo, The Script and Enter Shikari as well as numerous classical symphonic concerts, many of which used CODA Audio systems.
During that period of his career, he developed a familiarity with not only the technical aspects of CODA systems but also, on a personal level, with CODA Audio's team, its ethos and ambitions. Having enjoyed exceptional success in his previous role, George felt it was time to take on a new challenge – something that led to a conversation with CODA Audio.
George reflects on his new role: "I've spent at least half of my professional life on the road using CODA Audio systems. In the last few years, I've spent the vast majority of my time on the road, so that gives some idea of just how many hours and days I've spent designing, measuring, rigging, listening to and thinking about what I consider to be the best audio systems in the world.
"When you're that close to something, you take account of the minutiae of everything – you're constantly appraising and looking for an even greater advantage. I've obviously used CODA systems in a whole variety of applications and that led to a conversation with the company based around that 'real world' experience and how it could impact on CODA's future development. That conversation helped define my new role and I couldn't be happier.
He explained: "I've been privileged to work with some incredible people over the years and I'm grateful for the opportunities that have shaped my understanding of the audio industry. I can't wait to get to grips with my new position and become part of the team that is establishing CODA Audio as a world leader."
David Webster, Director of Global Marketing at CODA Audio added: "We've known George for some years now and it is patently clear to us that his expertise is of the very highest order. Couple that with a level of hands-on experience of using CODA systems in the field, across an incredibly wide remit and we have a formidable talent at our disposal.
"CODA Audio has always placed the comment and evaluation we receive from system techs and engineers at the forefront of our R&D. Rather than being prescriptive, we're trying to create technologies that respond to the needs of people whose job it is to make audio come alive. Listening is key in every respect! In coming to join the CODA Audio team, George will bring a depth of insight that could never be acquired in purely academic terms. We look forward to him becoming an integral part of the CODA team."