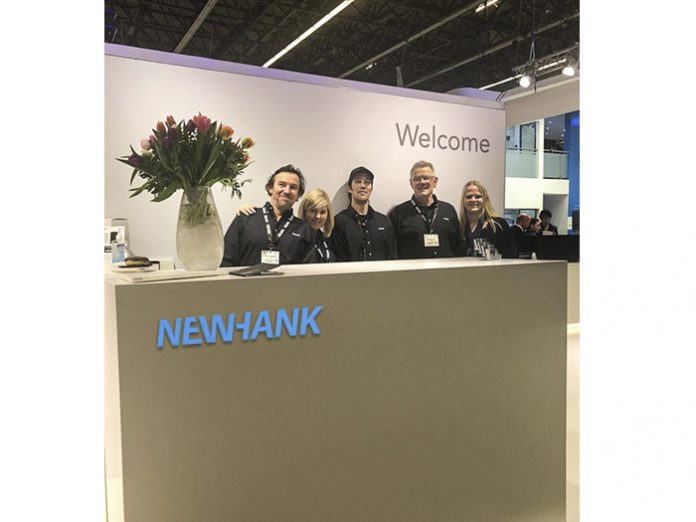 Building on its recent rapid growth, FBT Audio (UK) has been appointed as the new exclusive distributor for the extensive Newhank range of AV solutions in the UK and Ireland. Effective August 1st, the agreement covers the entire spectrum of rack-mounted, professional AV electronics offered by the respected Dutch brand, allowing FBT Audio (UK) the ability to offer end-to-end solutions for every kind of commercial installation.
Headquartered in Amsterdam, Newhank is already the favoured choice of systems integrators across Europe and beyond, having earned a reputation for hard-wearing build quality, ease of operation for users and long-term reliability in even the most demanding of environments.
The daughter brand of long-standing Dutch AV supplier Interstate Audio, Newhank boasts a comprehensive product line up ranging from dedicated Class-D installation amplifiers to media players, rack-mounted mixers and more. They join the existing FBT Audio (UK) portfolio including JTS microphones, Neutrik connectors and of course FBT sound reinforcement systems.
"We at Newhank are delighted that FBT Audio (UK) will be our new exclusive distributor in the UK and Ireland," said Patrick Delbaere, Export Sales Manager for Interstate Audio. "During our discussions with Mark Parkhouse and his team, we have been deeply impressed with the company's market focus, customer dedication and speed of execution. We are very much looking forward to working together to bring Newhank to even greater levels of success in this very important territory."
"We are thrilled to welcome Newhank to our growing family of brands," commented FBT Audio (UK) Managing Director, Mark Parkhouse. "For FBT Audio (UK), this represents the opportunity to deliver consistently high quality, across-the-board service for our clients' AV needs. That's a powerful proposition and I'm excited about the opportunities that lay ahead of us."