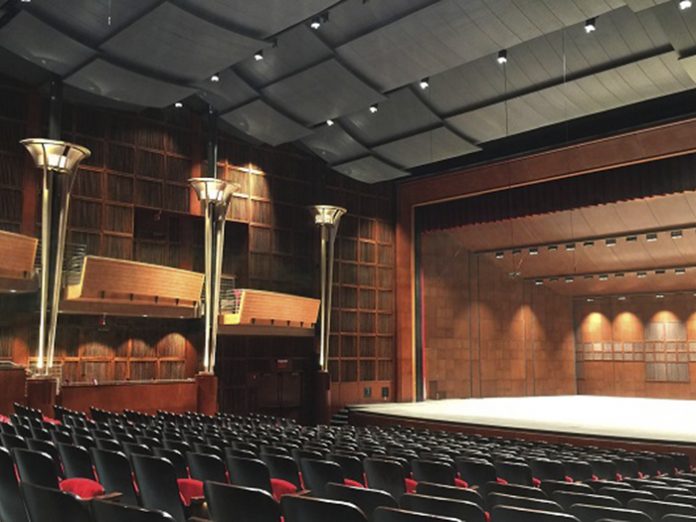 ETC has completed the acquisition of the ArcSystem, BluesSystem, and CueSystem product lines from GDS. From 2015 to 2019, ETC manufactured and sold these product families in North and South America only. Now, ETC takes over the entire development and distribution process of these products across the globe.
"Bringing these family lines into the ETC fold allows us to reach more parts of the world with ETC's quality architectural lighting solutions and unmatched customer service," said David Lincecum, ETC Vice President of Marketing. "With this expansion, ETC increases venues' access to beautiful and efficient LED lighting in auditoriums and other front-of-house public spaces."
With the transition complete, customers should now request quotations and orders from ETC. Products distributed by ETC will be fully serviced by ETC and fall under its standard product warranties.
Already installed in many of the world's leading venues, ArcSystem is firmly established as the leading solution for auditorium house lighting, multi-purpose venues, houses of worship, and anywhere that requires a premium quality of light with flawless dimming. Optional wireless connectivity facilitates easy and non-destructive installation into an existing building.
Those ordering ArcSystem solutions now have more options to build into their auditorium lighting system. The line now includes new colour temperatures, RDM control, and Fade to Warm options. Among the new fixture variants is the Pro One-Cell Micro, comparable to an MR-16 lamp, offering a compact recessed option controlled by its corresponding D2 ArcMesh Driver. For projects requiring exceptional brightness, the new Pro One-Cell High Output packs more than 8000 lumens into the same fixture size as the standard Pro One-Cell.