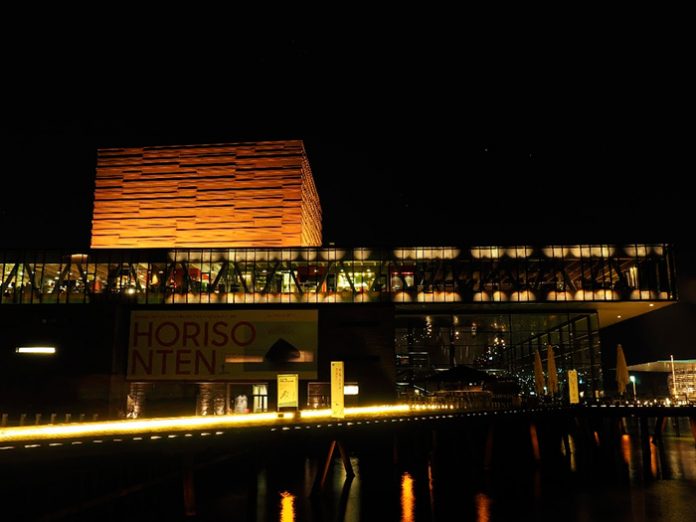 ETC's Danish dealer Bico has replaced 40 ageing and energy-inefficient halogen fixtures which light the stage tower of the Royal Danish Playhouse – with just 17 ETC Selador Desire D60XTI Lustr+ LED fixtures.
Bico's Lighting Designer Hans Henrik Schmidt said: "Originally, the tower was lit by some 40kW of lighting; the management were keen to reduce power consumption, so cut that by half, but were then, of course, disappointed with the output quality.
"After talking to us about how they could obtain the same high quality of lighting, but with lower power usage, we offered them 17 of the outdoor ETC Desire fixtures, which use a combined total of little more than two kilowatts."
Using an ETCnomad system, Hans was able to create a look that could be stored directly in the Desire fixtures. At night, all that the end users need to do is turn on the power and the Desire system will come on at the desired brightness and colour without the need for an additional external control system.
ETCnomad is a standalone dongle which plugs into the USB slot of a computer and runs ETC Eos or Cobalt software, so that lighting can be programmed and played back anywhere.
With the Selador fixtures giving the copper clad stage tower extra sparkle, it is now just as eye catching as the glazed theatre foyer and the river which the Playhouse is on the banks of.