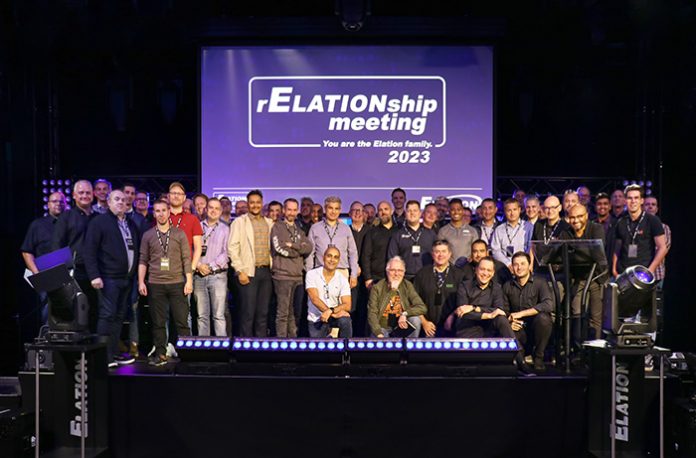 In 2023, Elation Professional held a highly unique event for its European distributor network—rELATIONship. Held October 16-18 in the surroundings of the historic Abbey Hotel Rolduc, the Netherlands, the gathering was all about strengthening personal bonds and celebrating the ties that make the family-owned company unique.
"rELATIONship was a blast and a huge success!" exclaimed Marc Librecht, Sales & Marketing Director at Elation Europe. "For us, the most important part of doing business is the relationships we have the opportunity to build and the memories we create with some wonderful people."
Moderated by Elation International Sales Manager, Frederik Afif, the event was informative and engaging with open and honest conversations the centrepiece of the day.
It was the personal interaction that was most meaningful. Elation partners had the opportunity to engage with product specialists about product innovation and development, and a number of industry professionals shared their knowledge and experience in special presentations, including an enlightening address by Alexander Ostermaier of event industry association forward.live, and an insightful talk by Uli Petzold, Senior Managing Director at Elation's German partner LMP Lichttechnik. He commented: "The feelings at this distributor meeting were real and everyone was interested in what rELATIONship really looks like and what it means."
rELATIONship 2023 concluded with a gala dinner and special awards presentation in which Elation European distributors were recognized for their exceptional dedication and outstanding achievements throughout the last year. Librecht expressed: "It was a perfect way to put the spotlight on our partners and their achievements, and a way for us to say thank you for all they do."