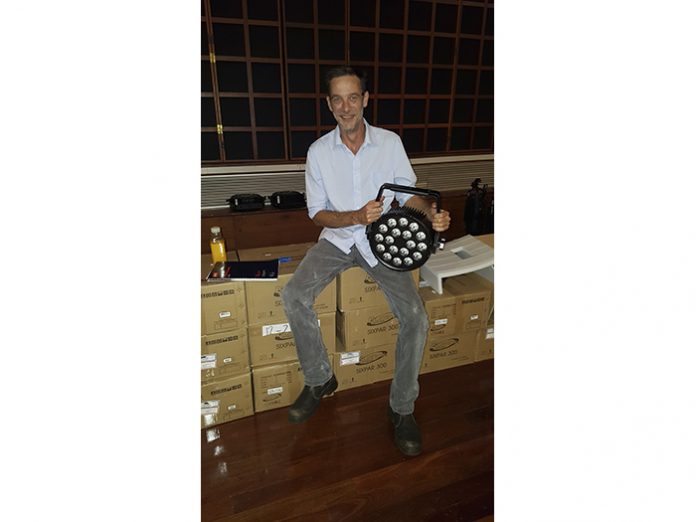 The Western Australian Academy of Performing Arts is on-par with NIDA in the east as the wellspring of the next generation of Australian talent across the entire spectrum of the lively arts. With its original technical fitout dating to the early 1980s, the entire lighting rig was due for an upgrade. Lighting Coordinator Jon Davey had presided over a project that has seen the Auditorium go 100% LED, with 24 Elation Sixpar 300s making up the majority of the stock.
With a mass of LED pars on the market, what was it about the Elation Sixpar 300s that stood out from the other fixtures Jon auditioned? "We developed a specification based on what was important to us – noiseless, flicker-free operation, and colour rendering giving us a high level of visual acuity. Went through a shoot-out process that covered a range of products, and the Elation units were the right choice. Not only did they meet the spec, they exceeded it."
The Sixpar 300's 18 12W 6-in-1 RGBAW+UV LEDs were the feature that really made them perfect for Jon's goals. "The 6-in-1 gave us another level of performance. The amber is crucial in being able to balance out our whites to get us to a warm white, cool white, and a range of colour temperature options. They are getting us towards a more 'human-centric' lighting solution. It means we are able to reduce fatigue for those who are performing and reading music six hours a day, and focussing in up-close detail on their fingers. Good lighting conditions support our students in what they're trying to achieve."
The 24 Elation Sixpar 300s are supplemented by just six Profile fixtures out the front, meaning that the Auditorium's needs are almost completely covered by Elation product. Local supplier Evolution 512 and its General Manager Sean McKernan were on-hand throughout the upgrade process to offer advice and products for comparison. WAAPA and Evolution 512 are backed by Australian and New Zealand Elation distributor Lexair Entertainment, providing industry-leading technical and sales support.