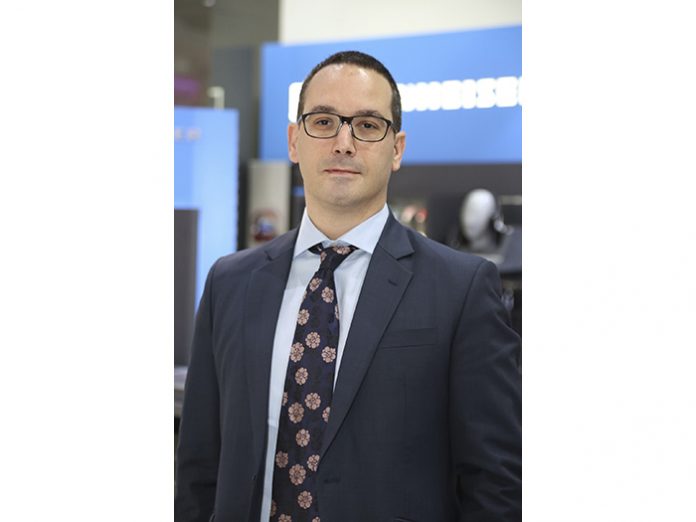 Shaking off the economic uncertainties that challenged companies in the Middle East in 2016, the regional audiovisual market is once again showing steady growth. This is evident as Sennheiser today announced a healthy 20% Year on Year (YoY) growth of its business-to-business (B2B) and prosumer segments driven by an increase in market confidence, greater demand for feature-rich, cost-effective solutions, and renewed investment in large projects within the region. The sectors that present the biggest opportunity to the audiovisual industry include hospitality, retail, education, and MICE (Meetings, Incentives, Conferences, Exhibitions).
"It's no secret that 2016 was a challenging year for business in the Gulf region, but we are a little more optimistic this year, especially here in the UAE and in the verticals of broadcast, corporate audiovisual and education," said Mig Cardamone, Director of Sales and Marketing at Sennheiser Middle East. "An important takeaway is that even in challenging times, businesses must continue to invest in the region to ensure local relevance and to build trust and confidence with your customers. Last year, we stuck to our plan for the Middle East by expanding our team, conducting several roadshows and training events and participating at industry trade shows including CABSAT, InfoComm MEA, and Prolight+Sound Middle East. As a result, as soon as market conditions improve, we are well positioned to capitalise on new opportunities."
A strategic focus for Sennheiser has been growing its footprint in Saudi Arabia. Earlier this year, the company appointed Charbel Ghaoui as its new Area Sales Manager in the Kingdom. The company also expanded its portfolio of Business Communications solutions for meeting rooms, with additions to its Speechline Digital Wireless and TeamConnect solution ranges, including wireless and ceiling versions of the solutions.
"We remain keenly aware of the need to create new opportunities for ourselves and our channel partners by diversifying our product range. We have therefore introduced new solutions to target the prosumer segment with a focus on products that use the latest technologies and features to bring genuine value to the applications in which people need products that are easy to use and are at an attractive price point," said Mig.
Projects and Customer Wins
Contributing to Sennheiser's impressive performance has been its ability to successfully implement large-scale projects in the region. Recently, the Royal Opera House, Muscat increased its inventory of Sennheiser wireless microphones by adding 24-channels of the audio specialist's flagship Digital 9000 system. This adds to the 16-channels of the EM 1046 wireless microphone system, which are still being used by the venue. Also in the Sultanate, Petroleum Development Oman (PDO) took delivery of 45-channels of the EW500-965 G3– Sennheiser's top-of-the-range G3 wireless handheld system.
Another large win for the audio specialist has been Abu Dhabi based broadcaster, LIVE HD, which has specified 16-channels of Digital 9000 for their studios, following a comprehensive on-site demonstration against competitive offerings.
Looking ahead, Mig believes the audiovisual industry should maintain a positive outlook through 2017. He said, "Instead of pushing 'nice to have' technologies, manufacturers should focus on products within their portfolios that solve critical business needs. So long as you can clearly demonstrate the value that your solution can deliver, customers will be interested in investing."