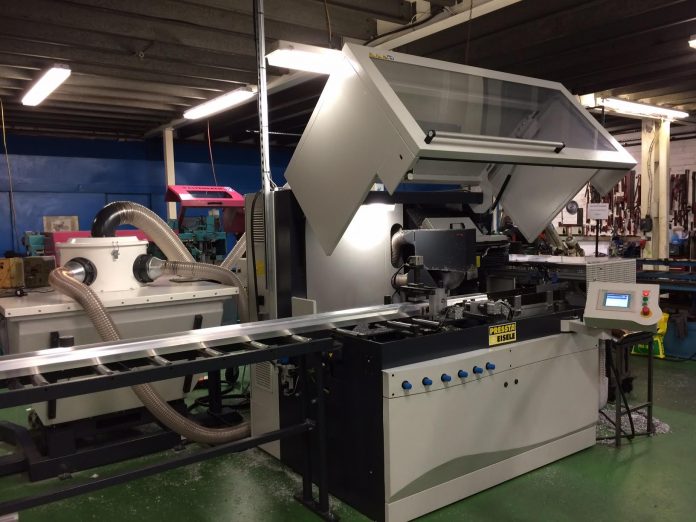 Doughty Engineering has invested in a new CNC saw at its Ringwood headquarters as the company continues to look at effective ways to increase production and meet customer demand for its products.
The new piece of kit replaces two existing saws and will be used to cut all of the company's aluminium extrusion. Cutting faster and to an unbeatable quality, Mark Chorley, Design Engineer at Doughty explains that it's purchases such as this that help Doughty to stay competitive within the market place.
"This new CNC makes a huge difference to the production of all our items. The speed at which it cuts means we are able to increase our output, thereby meeting customer demand with minimum delay between order and shipping time. Customers will receive a top quality item produced with unbeatable precision and an extremely clean finish."
Doughty has invested heavily in new machinery for its factory this year – the saw is the latest addition following the purchase of a new welding lathe this summer – bought primarily to help meet customer demand for the company's highly successful Modular Rigging range.
Mark explained: "Our investment in new technology is vital if we are to keep one step ahead – our fantastic staff on the factory floor are pushed to capacity and have constant deadlines to meet to ensure that our customers are not delayed in receiving their orders. We hope the new saw, in addition to the lathe we purchased a few months ago is a valuable aid to them, allowing them to work more effectively as orders flow in and we continue to add new items to our product ranges."