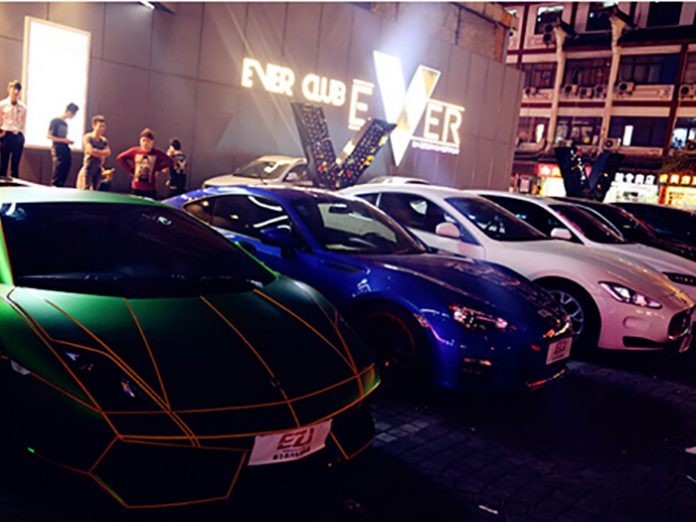 Located in the prominent business district of Ningbo, Zhejiang Province, EVER Club is fast becoming the city's ultimate party destination. In order to set itself apart from the diverse throng of crowded lounge bars and night clubs around it, Ever Club prides itself as a unique fusion of both – serving a broader demographic than just the affluent urban crowd.
Embodying the unique Ningbo culture that values art, quality and relaxation, Ever Club aims to become a club with vitality. To make this happen, a robust sound system is essential. The team at EZPro International Ltd looked no further than the Powersoft K3s for that solid sounding punch and clarity.
Six Powersoft K3 amplifiers were used to drive four EAW Avalon CLUB.two loudspeakers.
"The system must be able to express Ever Club's mysterious flavor and individuality, and to create an atmosphere where clubbers can resonate with the music," shared Mr. Zhu, Technical Manager from EZPro.
At the heart of the club is an eccentrically designed annular bar counter. The technical team from EZPro decided to use four EAW CLUB, two cabinets to configure the main PA system. The loudspeakers were flown 3.5m high above the floor, all pointing to the centre DJ area from four corners to deliver a vibrant audio experience.
Mr. Zhu shared, "Club.two is highly efficient with its horn loaded design. It uses four 12-in LF cones arranged in a symmetrical pattern behind the mid/high section to produce maximum, distortion-free output. It not only has seismic lows and crystalline highs, but also features simple, elegant, symmetrical modern design that perfectly matches the interior decoration of EVER Club."
One EAW UX8800 is further employed to provide the EAW loudspeakers with optimized digital processing, including EAW Focusing settings.
Mr. Zhu was very much impressed with the performance of the Powersoft K3s, "The K3 amplifiers are very versatile and produce great, unchanging sound quality, no matter what type of loudspeaker they are connected to. They feature excellent sonic quality by design, including amp clip limiters and patented ripple cancellation network. The sound produced was much tighter and has a 'punch' which I'm sure performers and the audience can feel."
Also impressive, were the K3s' small rack footprint and high efficiency as Mr. Zhu enthused, "To get that much output and quality from such a small footprint was amazing."
Deejays, as well as regulars of the club also offered the highest praise for the powerful sound system, "I fell in love with EVER Club for its sound. The difference in quality is remarkable and I think it is what makes the club stand out from the rest of the entertainment scene in Ningbo city," raved Xu Xiaogang, a regular patron of the club.