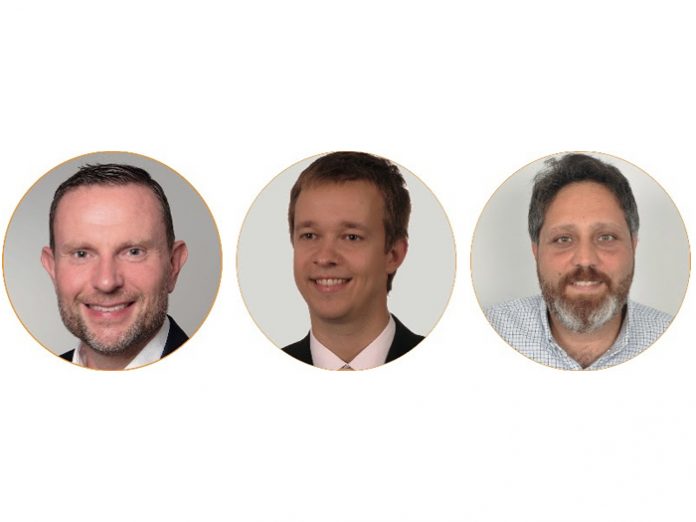 Digital Projection has announced the appointment of three key sales employees across the EMEA region.
The new hires – Christoph Hellmuth, Artur Kita and Nizar Nasser – will serve Digital Projection's interests in DACH, Poland and the Middle East, respectively, in order to better serve the company's ongoing expansion and client support programme in the EMEA region.
Christoph, who has been hired as regional sales manager for the DACH region, brings decades of experience in the pro AV market. After serving as an audio engineer for major musicals, Hellmuth worked as a senior marketing manager for Shure in EMEA, before becoming the CEO and founder of VividAudio Media.
Commenting on his new position, Christoph said: "I was looking for a new challenge in AV. As I predominantly worked in audio before, I started to investigate the video side of AV, and it didn't take long until I got to know Digital Projection.
"The company has an enviable reputation in the market thanks to the many disruptive technologies they have brought over the years, and with the recent launch of MultiView and Satellite MLS projection systems, it is definitely an exciting time to join."
As the new regional sales manager for Poland, Artur joins Digital Projection with a wealth of experience in the Polish AV market, where he has been responsible for the sale of screen mounting solutions, projectors and other AV equipment.
Artur said: "Digital Projection is known here as the go-to manufacturer when it comes to high-end technologies, and has a solid reputation in delivering some of the most visually spectacular installations in the world, and I can't wait to help deliver customers in the Poland region the best solutions they can expect from us."
Joining Digital Projection's Dubai team as the new regional manager for the Middle East region is Nizar. A proven team leader, Nizar has worked for over 10 years as Crestron's regional sales manager for Saudi Arabia and Kuwait, as well as Middle East business development manager.
Nizar also recognised the significance of the recent introduction of MLS projection systems to the industry. "Digital projection has a unique position in the region, with state-of-the-art technology to offer a comprehensive range of solutions to customers," he said.
"Being in a supportive work environment is vital in providing the right customer experience and I have been welcomed to Digital Projection with open arms. I am looking forward to developing the fantastic opportunities the ME region has to offer and gain even more traction for the brand."
Chris Axford, international sales and marketing director at Digital Projection, concluded: "We were looking for new recruits that would bring both experience and knowledge to the markets they are responsible for, and I am confident they will better expand the reputation of Digital Projection in EMEA. We're very pleased to welcome them to the team."