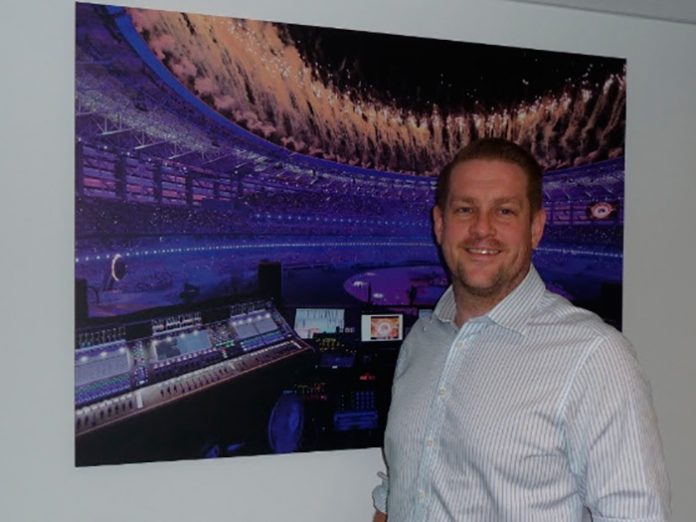 Digital audio solutions company, DiGiCo, announced the appointment of Austin Freshwater as its General Manager.
Austin joins the DiGiCo team from Canon, the world-leading innovator and provider of imaging and information technology solutions, where he spent the previous 10 years working in sales, latterly becoming Sales Director for UK and Ireland.
"During my time with Canon I developed sales into the professional broadcast sector working with the likes of NEP, the BBC and Sky as well as the audiovisual market via their range of projectors. This gave me a valuable insight into some of DiGiCo's markets before I joined the company."
Austin will be working closely with DiGiCo's VP Sales, Ian Staddon.
"It's great to have Austin on-board as he brings different expertise and a new perspective to the team," said Ian. "I am sure he will be an asset to the business and provide an additional level of support to both myself and the sales team."
"The role of General Manager is also a wider remit for me" Austin concluded. "Although there's still a lot for me to learn on the technical side of things, the rest has fallen into place quite quickly, and the DiGiCo team are a great group of very passionate people."
"I'm very much looking forward to the challenges ahead to meeting many of DiGiCo's distributors and customers at Prolight+Sound."