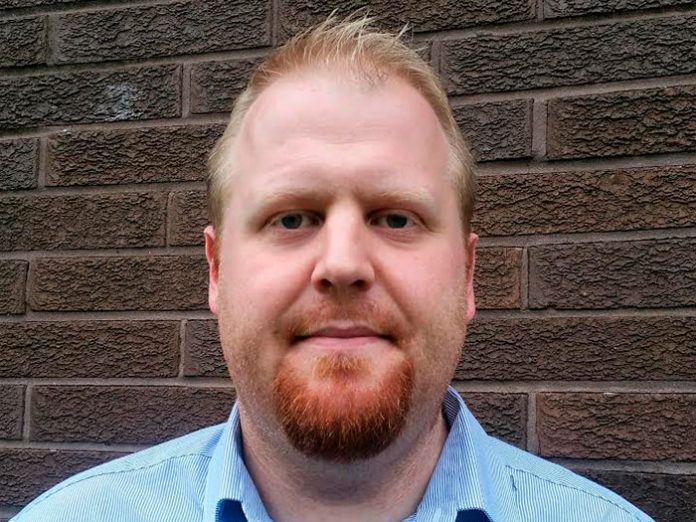 Leading distributor CUK Audio continues to develop and strengthen its sales force with the recruitment of Rob Duerden, who is to manage the newly created installed sound sales channel. The move comes in the wake of the recent appointment of Steve Barton to manage the MI/Retail sales channel, which is part of a larger corporate restructure which sees the establishment of four, distinct business sectors (MI, Installed Sound, Live and AV/Conferencing), each headed up by an experienced professional.
"Rob's appointment is a key part of the development of our brand portfolio which has seen the business being positioned into four clearly defined channels," explained CUK Audio MD Stuart Thomson. "The best way to serve those four areas was to put in place skilled channel managers who are naturally proficient in sales and account management, but who are also technical experts in their respective market areas. In this way, just as we ensure that we don't have conflict or overlap in our product offering, our new approach also ensure that we don't have overlap in the sales team. Instead, we have a team of dedicated professionals, all experts in their field, whose skills can dovetail perfectly with those of their colleagues to provide a comprehensive service across all market sectors for our ever-expanding customer base".
"Rob's long experience with RW Salt (now Midwich), principally in the installed sound sector, makes him ideally qualified to manage the installed sound channel for CUK Audio. I'm convinced he'll be a great asset to the team," concluded Thomson.
Duerden is equally enthusiastic about his new role. "It's a really exciting time for CUK right now," he commented. "A new vision for our approach to the market and several great new brands entering the portfolio means that we can offer an even broader and more detailed range of genuinely turnkey audio solutions than ever before".
"When we sat down together and discussed how the future was to be mapped out, I knew immediately that I wanted to play my part," he continued. "Drawing on eleven years of experience in commercial audio sales encompassing a vast range of market sectors and technologies, I welcome the opportunity to continue to grow both professionally and personally with CUK Audio".