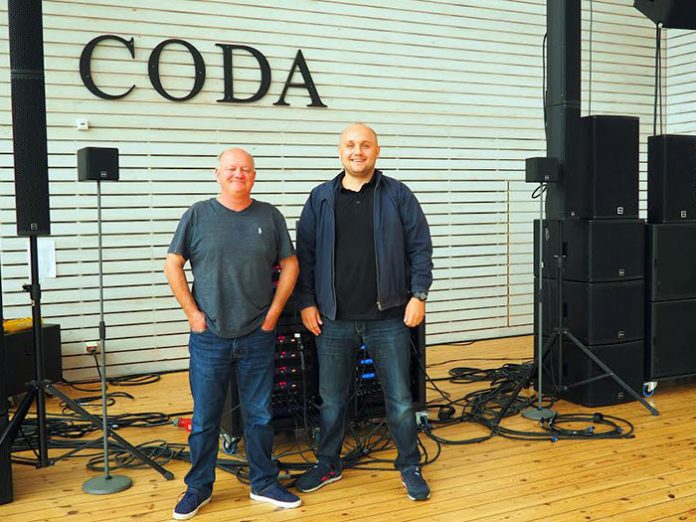 Coda Audio has appointed highly respected audio company Tommex as its exclusive distributor in Poland.
One of the oldest, most established audio companies in the region, Tommex can trace its roots back to pre-democratisation when it pioneered its way to become a gateway for professional audio equipment into Soviet bloc republics.
Today, Tommex distributes many top international brands throughout Poland, as well as offering advanced technical support to system designers and installers in the form of training, assistance with system commissioning, tuning and calibration.
The launch of Coda Audio's game-changing AiRAY system has had a major impact and international demand for all Coda Audio ranges is growing strongly. Marcin Zimny, Sales Director at Tommex is confident that Poland will offer opportunities aplenty for this exceptional German manufacturer:
"We were actively seeking a partner to work with in the area of line-array PA and some of our crew had encountered Coda systems on occasions in Poland. We also heard many good things from friends in the industry and decided to take a closer look at Frankfurt Prolight and Sound earlier this year. On contacting Paul we met with a very helpful and professional response and were very impressed by the fantastic new patented technologies within the Coda Audio range. There are many established premium brands on the market but Coda's unique qualities are a real step forward. We are very glad to be entrusted with the distribution of this great addition to our portfolio. This year is Tommex & 25th anniversary in the Polish market and this partnership is another reason to celebrate".
Paul Ward, Sales and Marketing Director for Coda Audio, expressed great satisfaction:
"Tommex meets every requirement that we could have of a distributor. It is a very well established company with a track record of success built on a thorough understanding of the market. As a distributor offering comprehensive support services, Tommex also has a level of technical understanding which its customers trust implicitly and we feel that Coda Audio products in Poland have been placed in very good hands".