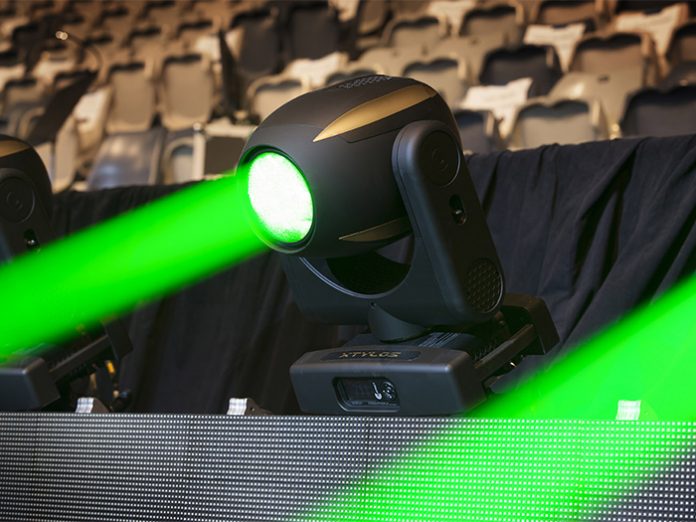 The 2019 Victorian State Schools Spectacular: Made of Stars was staged at the Melbourne (Australia) Arena and filmed by Channel 7 for later broadcast. The annual live arena production showcasing the talent of students across the state of Victoria featured a large complement of Claypaky lighting fixtures, which helped students working behind the scenes gain real-world experience with top-of-class, professional luminaires.
PRG Australia installed the show's lights in the multi-purpose Melbourne Arena. The Claypaky fixtures numbered 60 Xtylos, 70 Scenius Unicos, 80 Sharpy Spots, 40 Sharpy Wash 330s, 36 Alpha Beam 700s and 26 A.leda B-EYE K20s.
"PRG supplied all of the lighting and rigging and ran training for the students working behind the scenes enabling them to experience state-of-the-art fixtures like the Claypaky Xtylos," said Andrew Holmes, Senior Account Manager with PRG Australia. The show marked the first major use of the new Xtylos fixtures in Australia.
Claypaky Xtylos is the first moving head with a laser light source. The innovative, compact beam moving light features RGB additive color mixing so colored light beams are as bright as a white light beam.
For Made of Stars the Xtylos were placed along the choir crossover and on the floor around the set. They were selected to provide a stunning point of difference to the production.
"Xtylos is an extraordinary instrument, almost like a scalpel: cutting, saturated beams of pure color," said Lighting Designer Paul Jackson of Paul Jackson Design Pty Ltd. "Combined with Sharpy and Sharpy Wash fixtures, I had every permutation of beam architecture that I could want covered."
The array of Claypaky fixtures performed "very efficiently and fault-free" during the show, said Holmes. "PRG was proud to support the next generation of designers and technicians with the next generation of lighting technology."