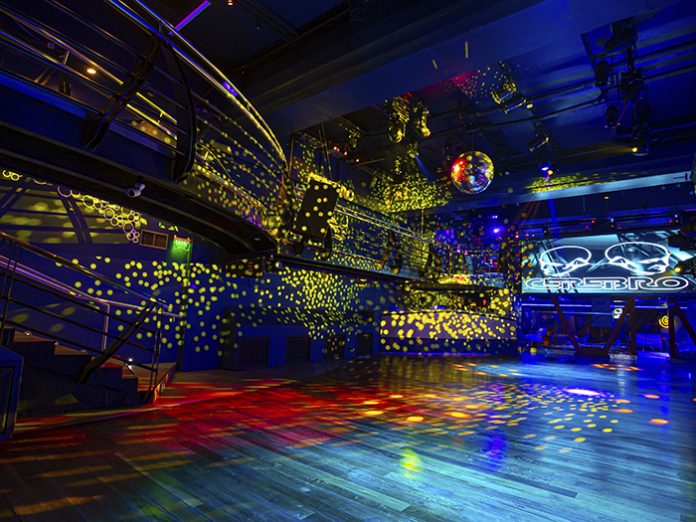 The Alliance Group, which brings together four nightclubs in San Carlos de Bariloche, Argentina, has invested in Clay Paky Axcor 300 moving heads for its Cerebro Nightclub.  Macaio Argentina is the country's distributor of Clay Paky lighting products.
The installation, by the staff of Roberto Maqui, features an array of Axcor Spot, Wash and Beam fixtures. Compact, lightweight and powerful, the Axcor 300 family was the ideal option to replace aging lighting instruments in one of the country's most important nightclubs.  The moving LED fixtures bring Claypaky's no-compromise quality and performance to the broad mid-market of users.  The quality of their effects, their construction and their high light output derive from the high-end products in which Claypaky specializes.
"We chose Clay Paky not only for its performance and quality but also because we have known the brand for years," said Carlos Zeiss, CEO of The Alliance Group.  "Despite intensive use they usually require very little maintenance."  These attributes, combined with the fixtures' low power consumption, contributed to the purchase of the fixtures.
Roberto Maqui also performed the programming and commissioning of the Axcor fixtures.