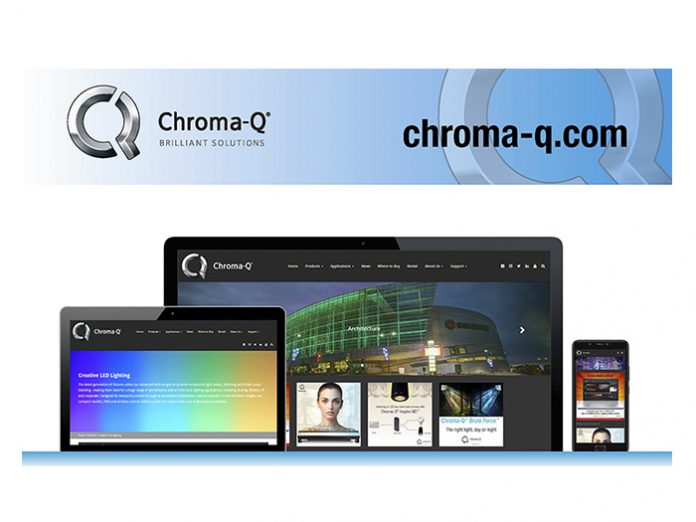 Chroma-Q is pleased to announce the launch of an all-new website celebrating its 15th year as a producer of premium performance LED lighting solutions, and topping off an exceptional twelve months that has seen the brand launch four new products.
Designed to deliver a better overall user experience, www.chroma-q.com features a cleaner design, improved menu functionality with faster navigation, and is now fully responsive – adapting to the best layout for viewing on mobile, tablet and desktop.
The website also reflects Chroma-Q's evolution over the past 15 years into its position today as a leading global player in the supply of premium performance LED lighting solutions to the Entertainment, Film and Architectural markets.
In the past year alone, Chroma-Q has launched four products offering genuine innovation in their markets. Studio Force II is a high quality LED white light featuring an extended CCT colour palette. Brute Force is a powerful LED alternative to traditional light sources such as a quarter 'Wendy Light'. Inspire MD is a white output LED house light which connects directly to a traditional dimming system. In addition to these LED products, Vista 3 is a dynamic, next generation lighting and media control system.
Chroma-Q's Global Brand Manager, Paul Pelletier commented: "As with our goal to achieve brilliant solutions for our customers, we developed the new website to offer a great user experience befitting of the brand."