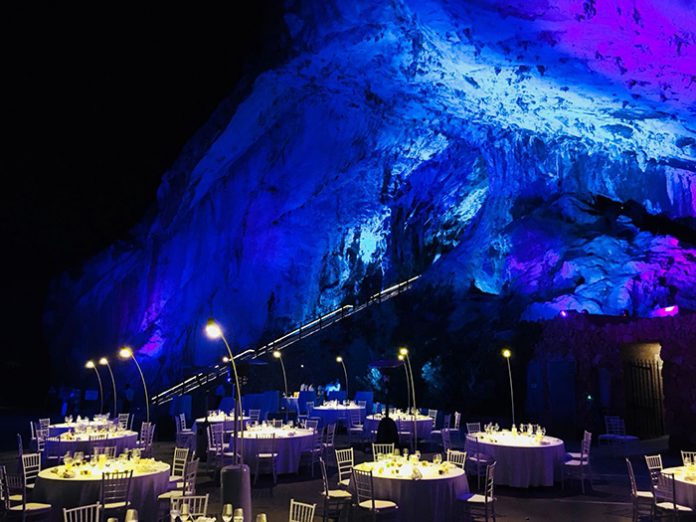 Cuevas d'Arta in Mallorca is one of the Balearic Islands' foremost visitor attractions — a series of underground caverns with spectacular stalactite and stalagmite formations (one with a height of 22 metres).
The guided tour comes with special effects and the various chambers are given Dantesque names: Hell, Purgatory, Paradise. The descent into hell is swiftly followed by a light and sound display and in fact during the Summer season the caves are used for events and high society parties.
It was with a view to improving the experience for tourists that the owners recently carried out an atmospheric lighting upgrade, turning to Sound Light Spain (SLS), who for the past five years have been the territorial distributor for PR Lighting.
The company was recommended to the project by one of its customers, Balearics-based Deejaysgrup, directed by the company's owner Toni Llobera. "After trying different lights in the venue they finally opted for PR lighting," said SLS system engineer, Òscar Casassas.
They specified eight each of the lightweight and compact PR XPar 150 and XPar 150 Zoom, housing advanced 150W lamp, with RGBW colour mixing, as well as eight ARC LED 3108 architectural fixtures, each containing 108 3W RGBW LEDs. The lights are used to colour change different walls inside the cave as well as the main room.
All are IP67-rated and designed for extreme outdoor use, and this made them perfect for the purpose, as the SLS engineer explained. "The wet environment was a real challenge and the most difficult issue was achieving a DMX signal in all the places. The natural solution was the wireless DMX from PR Lighting."
In conclusion, he said, "The customer was extremely satisfied with the quality of the lighting and congratulated us on the result we had achieved."