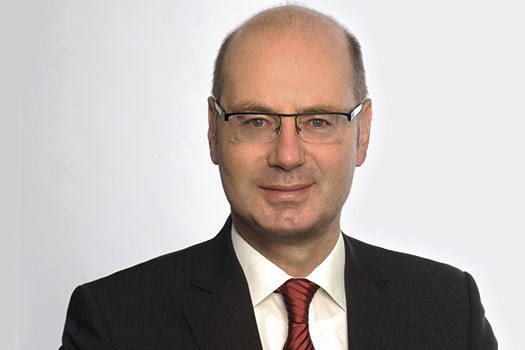 On 1 May 2016, Johann Thoma, long-serving Managing Director of Mesago Messe Frankfurt, will be moving within the Messe Frankfurt Group to a new position on the Management Board of Accente Gastronomie Service in Frankfurt. He is to succeed Klaus-Peter Suhling, who left the company at his own request when his contract expired at the end of last year. Together with Holger Schuster, Johann Thoma will be at the helm of Messe Frankfurt's service subsidiary. The company's wide range of services includes operating entire trade fair catering services and shops, personnel services, equipment rental and catering for banquets, events and stands.
At the same time, Johann will be responsible for Messe Frankfurt Venue Guest Events business division, which markets the Frankfurt exhibition grounds for trade fairs, congresses and all other kinds of events. He will be taking over this function from Uwe Behm, Member of the Executive Board of Messe Frankfurt, who was Vice President of this area in addition to his other duties.
Johann, a business administration graduate, has overseen the operations of the Stuttgart-based subsidiary since 2007 after being head of Human Resources Management at Messe Frankfurt.
Martin Matthias Roschkowski will be joining the management of Mesago Messe Frankfurt GmbH effective 1 February. Together with Petra Haarburger, he will further develop the company's events within the established joint management framework. A qualified Electrical Engineer, Roschkowski is an experienced Manager and was most recently Managing Director of Xylem Water Solutions Deutschland.