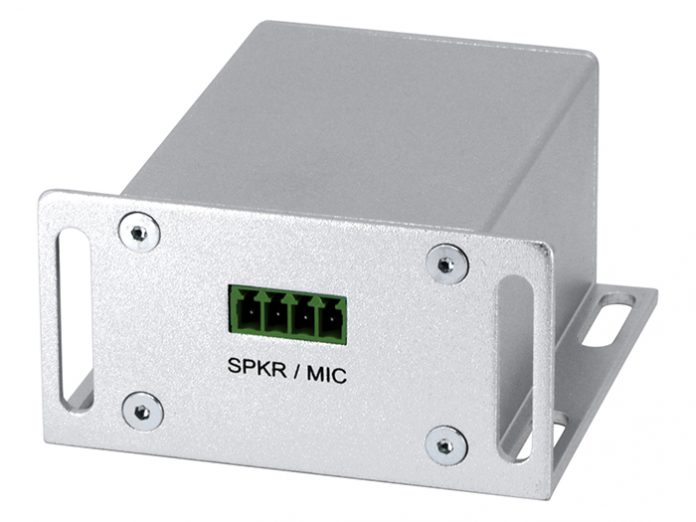 Following on the success of its entertaining and informative "Virtual NAB Booth," Barix will present its latest products for the professional AV market and host individual meetings with end users and systems integrators during its "Virtual InfoComm" event on 22 and 24 June 2020.
"While we will miss not being able to meet with AV professionals, integrators, and partners face-to-face in Las Vegas this year, we look forward to engaging with them virtually," said Manuel Merki, Head of Marketing at Barix. "Our Virtual NAB Booth for broadcasters was well received, and with more virtual event experience under our belts, our Virtual InfoComm may prove to be even better. With businesses starting to emerge from lockdowns and projects ramping back up around the world, this is a perfect time for end-users and integrators to learn what's new from Barix and discuss their specific requirements with us one-on-one."
Barix will present its latest AV product news on June 22 in three sessions, allowing attendees around the world to choose the most convenient time for their region: 10:00am CEST, 1:00pm EDT (10:00am PDT), and 5:00pm SGT. A highlight of the webinar will be the full launch of Barix's IP Former hardware for transforming virtually any loudspeaker into an IP Speaker, following its early preview at ISE. Other featured products will include the SIP Audio Endpoint for bridging analog audio with SIP-based phone systems; a new SDK available for the AudioPoint 3.0 low-latency, audio-to-mobile streaming platform; and enhancements to the company's Simple Paging solution for fixed and mobile paging.
The company is also offering one-on-one, online meetings with Barix CEO Reto Brader on June 24 to privately discuss specific topics, projects, and products of interest.
To reserve a spot in the webinar or schedule a one-on-one meeting, visit www.barix.com/infocomm.