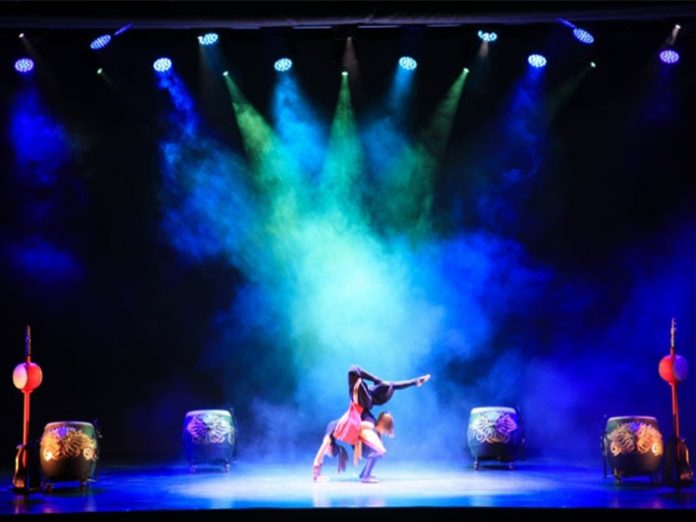 Hong Kong-based Cosmo Pro AV, engaged for the AV consultation, design and integration for Ocean Park's new theatre – the Applause Pavilion –, trusts AV Stumpfl for a media server again.
Ocean Park, Hong Kong's impressive theme park, merges education with entertainment. With 44 rides and a staggering 7.7 million visitors on annual average who come from all over the world to see its attractions, the park first deployed AV Stumpfl's systems in 2016 for its Cyber Illusion Show, when it rented the Wings Stage Engine and RAW Engine from Cosmo Pro AV. Such was its success that Ocean Park decided to invest beyond renting and instructed Cosmo Pro AV to design a comprehensive, permanent video system using AV Stumpfl technology for its Applause Pavilion.
Jason Yeung, Sales Engineer at Cosmo Pro AV, explored Ocean Park's unique requirements: "They needed a powerful and stable media server system that had up to four DVI outputs, in addition to live input, both 3G-SDI and SDI. AV Stumpfl's Wings Engine Stage was simply the perfect solution."
Versatile, powerful and robust the Wings Engine Stage is a technologically advanced media server featuring a solid hardware platform, an automatic camera based soft edge, and a warping calibration, as well as DVI/3G-SDI Live inputs.
Alongside AV Stumpfl's Wings Engine Stage, Cosmo Pro AV specified and custom built a 16x7m down roller OptiZ system hosting a Polynet hologram screen from Korean company Holotive to create visual projection effects. Completing the full AV suite was a Blackmagic ATEM 2 M/E Production Studio 4K and Broadcast Panel, as well as a Novastar MCTRL660 LED Controller.
The new AV set up with the Wings Engine Stage was put to the test during Ocean Park's Chinese New Year celebration when it staged a ten-day live show spectacular called 'Divine Drums'. Taiwan's Chio-Tian Folk Drums and Arts Troupe presented six shows every day immersing visitors in eye-opening Taiwanese Folk Temple rituals through an innovative stage production. With powerful performances by highly skilled drummers and dancers, their colourful facial paints and costumes, coupled with an impressive LED backdrop, special visual effects and strong, unique drum rhythms, blew the audience away.
AV Stumpfl's new RX software coupled with Wings Engine Stage allowed to produce seamless multi-timeline changeovers, giving Cosmo Pro AV more flexibility to easily synchronise the system with the rest of the show gear, including lighting, audio and special effects.