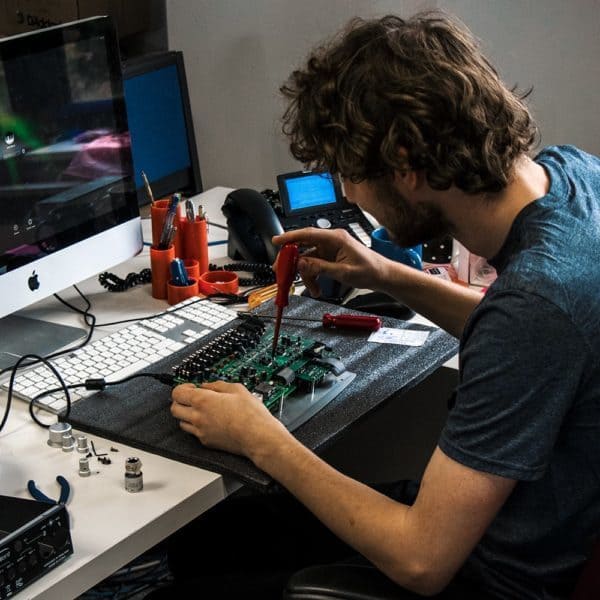 Audient prides itself on the quality of its product range, maintaining that the service it provides should be of a similar high calibre. With that in mind, Joshua Bench joins the Audient team this month as new Technical Support Agent, where he is on hand to answer any pre and post sales questions, further augmenting the technical support offered by the British manufacturer.
Well placed to ensure that current and future Audient product owners are fully clued up on their kit, Joshua was originally introduced to recording with Audient's flagship ASP8024 analogue console and despite being a musician himself, has spent considerable time on the tech side of the glass. "I prefer recording other people and mixing their work," he admits. "I like to help the good musicians sound as good as they can on a recording."
Josh has fitted right in since starting at Audient, confessing to knowing how to service an ASP880 before working out the coffee machine. With a proud heritage of award-winning audio excellence stretching back to 1997, Audient continues to develop exciting and innovative products for the audio recording market. The hallmark of quality begins with intelligent design, developing into solidly built products with pristine sound quality and inspiring features.
A philosophy of providing world class, affordable and accessible technology with the aim to capture and enhance creativity has seen Audient build a strong community of creative users in professional and home-studios worldwide. Impeccable performance and reliability can be seen throughout the versatile product range, from the flagship ASP8024 HE Heritage Edition studio console through the iD USB audio interfaces, the ASP series of rack mount mic pres and the compact analogue desk, ASP4816.