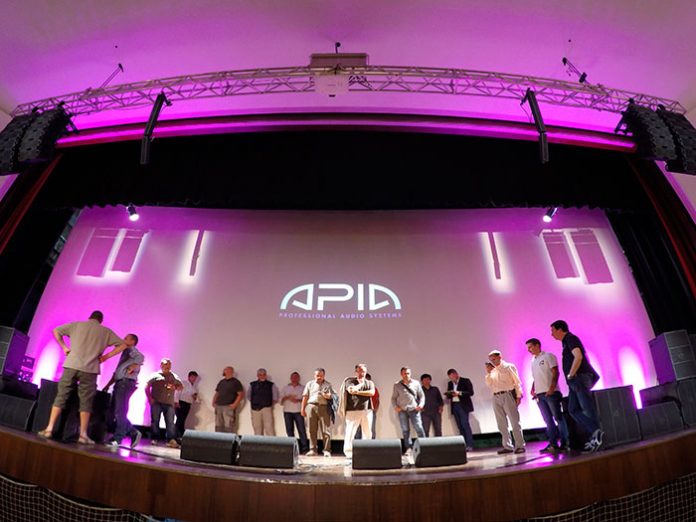 Apia's Demo Day took place at the Moderno Theatre of Grosseto on 9 September, where it's brand and products were presented.
The demo was attended by owners of rental audio, distributors of professional audio and representatives of the Italian Press. A presentation of Apia's products as well as a screening of it's new promo video was lead by it's R&D Manager.
Apia have began listening the passive installation Series (CIMI&CIWI), and the Self Powered AXI Series (AXI-IN,AXI-S,AXI-M,AXI-L and AXI-Array) and have finished with the Line Array Series (MIO and NUA systems). Feedback has been very positive about quality of sound and construction.