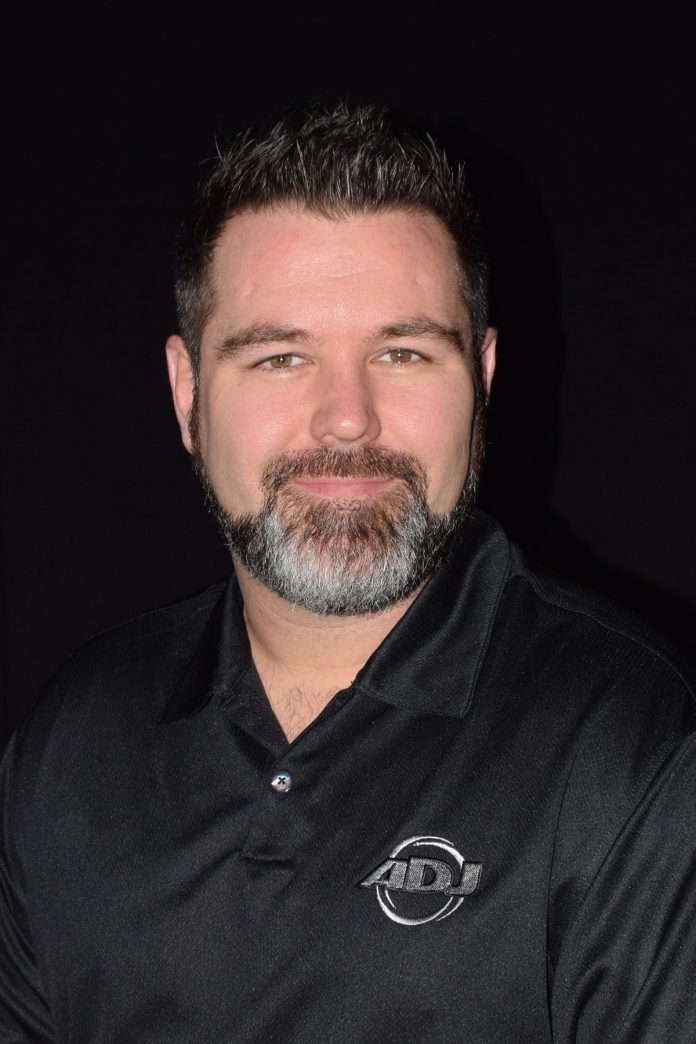 The ADJ Group of Companies is pleased to announce that experienced technical salesman Mike Turner has joined the company this week. Mike will take on the role of Regional Sales Manager, covering Texas, New Mexico, and Arizona, representing the ADJ Lighting, American Audio, and Accu-Cable product ranges.
Born in Dallas and raised in California, Mike has a rich heritage in the entertainment technology arena. He was part of a touring rock band and has experience as a lighting designer and programmer. Having worked in the industry since 2009, Mike started out at Pro Sound & Stage Lighting where he built up a solid knowledge of all kinds of lighting fixtures and control systems. Then, in 2014, he moved to San Antonio, TX to take on the position of Sales Account Manager at Mega Systems. He is now ready to further his career as part of the expanding global team of lighting industry professionals who represent ADJ.
"I am a gear junkie who pays attention to every part of a lighting fixture," enthused Mike. "I am very pleased to join ADJ and look forward to expanding my career working with a company that is already a staple of the lighting industry. I'm excited to be able to work with a larger network of customers and use my talents in new ways as I travel around my territory meeting with dealers and introducing them to ADJ's wide range of innovative, reliable, and affordable products."
Mike will be working directly with regional sales reps and dealers in the states for which he has taken on responsibility. His role will involve creating sales and also providing support and training. This will include visiting retailers to provide staff training as well as providing practical help such as programming in-store light shows. Mike's role will also involve supporting rental and installation customers, providing product demonstrations and technical training, as well as helping with specifying large installations for nightclubs, houses of worship and other venues. Using his varied technical knowledge and experience, Mike will be selling and supporting ADJ's extensive range of LED video panels, moving heads, DMX controllers and static lighting fixtures.
ADJ USA's National Sales Manager, Alfred Gonzales is pleased to have Mike join the ADJ team, "I'm excited to bring on a guy like Mike, who has such broad product knowledge along with such diverse technical experience. As ADJ continues to grow, I'm sure that he will play a vital role in bringing new opportunities to ADJ and showcasing our fantastic portfolio of products to an even wider customer base."