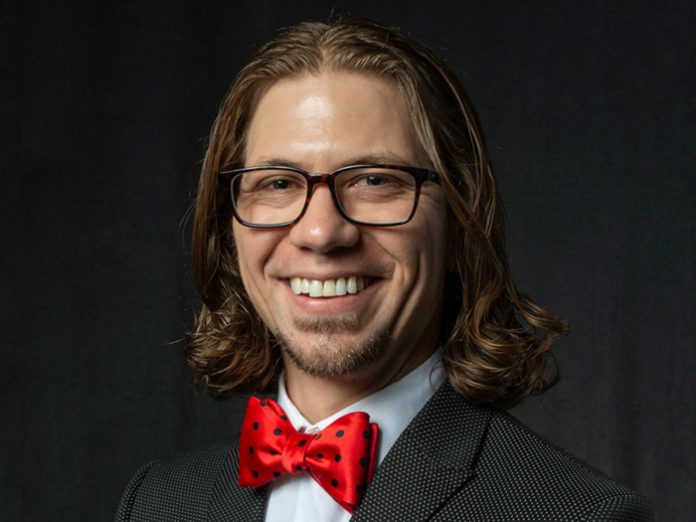 The ADJ Group of Companies is pleased to announce the appointment of Robert 'Bob' Mentele in the new position of Vertical Market Manager with a particular focus on the worship, theatre, TV/broadcast and education markets. With a strong technical background in lighting, he is ideally placed to support the group's existing national and regional sales managers by driving specifications for Elation Professional and ADJ Lighting products in these key growth markets.
Already a familiar face in the industry, Bob served as the Lighting Category Manager at Full Compass Systems for the past six years. Previously, he was the Rentals Supervisor at Full Compass and Technical Director & Lighting Designer for The Armory Theatre in Janesville, Wisconsin. He began his 'entertainment' career early while performing in church, as well as at various summer church camps and community theatre productions. Combining his worship experience and knowledge of technical design, he served as the Contemporary Praise Band Leader and Technical Supervisor at Faith Lutheran Church for two years. As a proud graduate of the University of Wisconsin-Whitewater, where he earned a BFA in Theatre Design & Technology, Bob keeps himself busy freelancing, working on five major theatrical productions each year. He also serves as the Technical Director/Lighting Designer for the Parker High School Musical Program, where he and his wife, Amber, have worked for the past six years.
"As we continue to grow within the theatrical, worship, broadcast and educational markets, we're pleased to be welcoming Bob Mentele into our tightknit team in the new role of Vertical Market Manager concentrating on these areas," commented Toby Velazquez, President of the ADJ Group of Companies. "Bob already has strong working relationships with many members of our sales team as well as extensive experience of guiding churches and performance spaces through the process of identifying, purchasing and installing the right lighting and video systems to meet their needs and fit within their budgets. In his new role, Bob will continue to do this, for both new and existing customers, as well as providing support to our internal sales team and external dealers."
Following an initial period of induction, which is already underway at the company's global headquarters in Los Angeles, CA, Bob will work remotely from his home-based office in Madison, WI. He will spend considerable time travelling throughout the US supporting customers and driving specifications for equipment from the group's extensive portfolio of products.
"I am very excited to join a company that started small and grew to become a great leader in the industry," enthused Bob. "I am so proud to be a member of the team and I am looking forward to working with customers to offer creative lighting solutions that will enhance and encourage great lighting designs. Having worked in theatres large and small, with budgets to match, I have experienced it all and look forward to sharing my knowledge and passion with ADJ and Elation customers. I am also passionate about teaching and informing the new generation of theatrical lighting designers about the amazing array of options and lighting opportunities available to them in this astonishing world of incredible lighting technology."
Founded in 1985, the ADJ Group of companies is a leading worldwide manufacturer of entertainment and architectural lighting, effects, staging and audio equipment. The group includes Elation Professional, ADJ Lighting, Eliminator Lighting, Acclaim Lighting, Obsidian Control Systems, DuraTruss, Global Truss America, Avante Audio, Accu-Cable and American Audio.