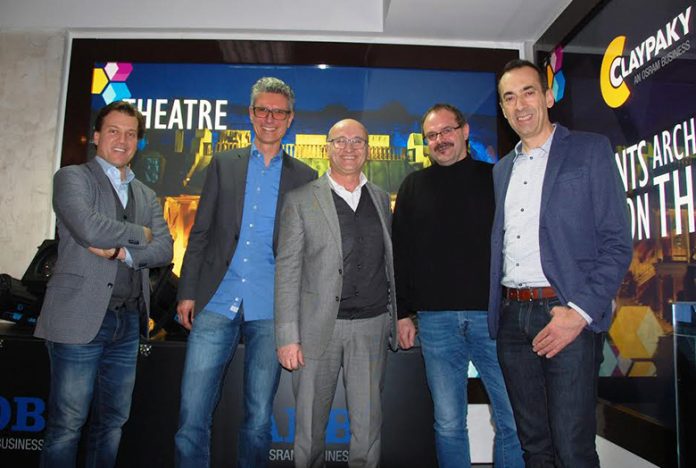 ADB, the OSRAM group company specialised in theatre and TV studio lighting, has appointed NLT Professionelle Beleuchtungstechnik as sole distributor of its products in Germany.
NLT was founded on the commitment of two experts in the professional lighting field: Berthold Jäger, who has worked in the industry since 1986 and who was head of the ADB office in Germany for a few years, and Mario Sprengel, who has had several experiences in professional lighting system design since 1992. Both have also worked for years as lecturers at the graduate schools in Hamburg and Munich.
"The choice of NLT as ADB's partner for the German market seemed natural to us all," said Simone Capeleto, ADB CEO. "Berthold and Mario have dealt with promoting ADB for many years, and continuity is important to our customers. NLT has an excellent reputation and ensures the best technical skills both for sales and assistance. Moreover, it fully shares the values of the ADB brand, which are quality, reliability and customer service."
NLT Professionelle Beleuchtungstechnik works mainly in the field of theatres, opera houses, congress halls and TV studios, with a wide range of luminaires, control systems, dimmers and accessories. Its offer comes complete with a technical advisory service, both for designing and maintaining systems.
Some of the most memorable and prestigious projects carried out by NLT in Germany include the complete replacement of the dimmer system at the Neue Messe München with ten state-of-the-art Eurodim Twin Techs, equipped with more than 600 dimmers, and the expansion of the dimmer system at the Kulturpalast Dresden. Moreover the Cologne Opera House, the Balletthaus Düsseldorf, the Semperoper in Dresden and the German TV stations HR and SR have also opted for ADB luminaires.
"Having become part of Claypaky and Osram, ADB is now entering a new era," said Berthold and Mario. "And will provide customers with highly innovative and reliable products. We are very pleased with the opportunity this renewed collaboration brings, which will be officially inaugurated at Prolight+Sound 2017. Our German customers there will finally be able to experience the exciting products our new ADB is bringing to the market."