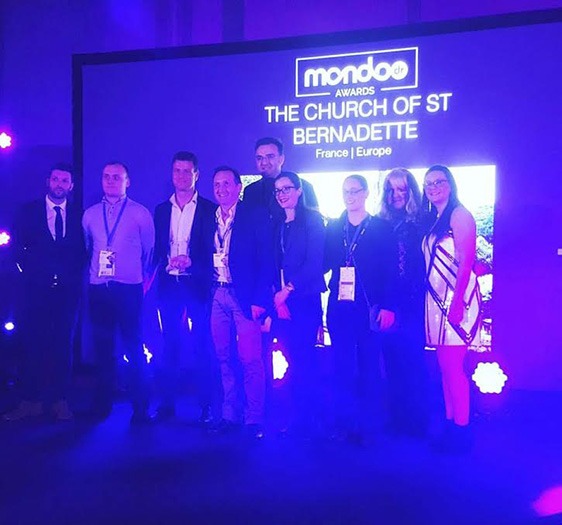 APG and Ace Event won the best "House of Worship" installation award 2017 during the Prolight + Sound professional exhibition, awarded by Mondo*dr. It took place in Frankfurt in Germany, from April 4th to 7th 2017.
Internationally renowned, the trade fair is the meeting where professionals present technologies and services for entertainment, integrated systems and creation. In partnership with Prolight + Sound trade fair, Mondo*dr magazine, focusing on technologies in entertainment and standard of reference in more than 120 countries, organised his contest awarding the best installation in the world. The contest has been divided in 5 main categories:
-Nightlife venue
-Sporting venue
-Performance venue
-House of worship
-Integrated resorts
The selected project that APG and Ace Event worked for was the sound system equipment of the "Sainte-Bernadette" church in Lourdes, France. This installation was a real challenge as it is the biggest church in France and the layout of the site asked for a real technical expertise.
The contest was in full swing between three other great projects:
-Shree Swaminarayan Mandir » church in London, United Kingdom
-St. Peter & St. Paul » Coptic church in Doha, Qatar
-Comunidad Apostólica Hosanna » church in La Cresta, Panama
It was finally on April 5th that APG and Ace Event won the best "House of Worship" installation award. Franck Garrot, Installation Department Manager at Ace Event Group said: "We are very proud to receive this award and we deeply thank Mondo*dr. We also want to congratulate all the teams who worked for this success and the other projects who took part of the competition!"