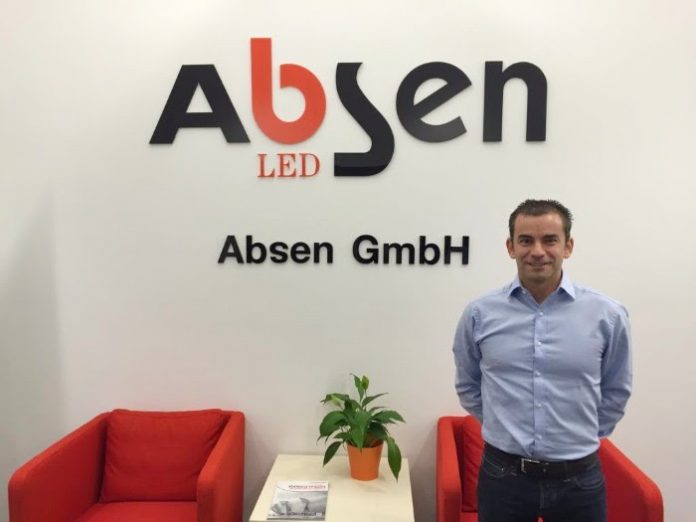 Absen has announced the appointment of Nacho Pérez Borjabad as the company's new Senior Director Advertising Market for Europe. Pérez will be based in the company's European Headquarters in Rüsselsheim, Germany.
He will be responsible for further developing the brand's presence in the European advertising market, focusing on client solutions in line with their requirements, while supporting the sales and marketing strategy. This new hire strengthens Absen's customer focused strategy in Europe, as the company continues to hire specialists for each of its verticals.
Amy Tang, Managing Director, Absen Europe, commented: "Our goal as a company is to perfectly understand and exceed our client needs. We believe this can be achieved by having the top industry experts, who can provide our clients with the best performing solutions. We are delighted to welcome Nacho to the Absen family; he is a great acquisition who brings us over a decade of digital signage experience on an international level."
Prior to joining Absen, Pérez was responsible for Digital Business Development at Clear Channel International. For five years, he supported Clear Channel subsidiaries to develop DOOH programmes in more than 20 countries, assisting them with lobbying, bidding, procurement, installation, operations, as well as sales and marketing activities.
Pérez started his advertising career in 2002, working for world digital signage leader JCDecaux as Sales Controller for Spain, where he was responsible for the sales strategy and execution. In 2005, he joined Clear Channel Spain as their Inventory, Offer and Digital Media Manager, looking after the brand asset portfolios, managing strategic and operational activities.
"I am honoured to be working for such a highly successful company. Over the years, Absen has managed to build a strong reputation, providing high quality solutions and an excellent tailored service: Absen has a unique appetite for understanding market needs and developing custom-made solutions for each segment. I will continue to carry this philosophy to the market," he continued.
Absen can count on robust outdoor products with low maintenance costs according to Pérez, but also on its latest small pitch indoor series: "These products are clearly ahead of the competition," he added. "They combine great performance in tough environments like airports and subways, while delivering a very high quality image, which makes it the perfect choice for luxury brands that have the toughest requirements for image control."
Holding both a Bachelor of Mathematics degree and a Master of Business Administration (MBA) from the IE Business School in Madrid, Nacho Pérez is a true digital signage and DOOH industry expert.