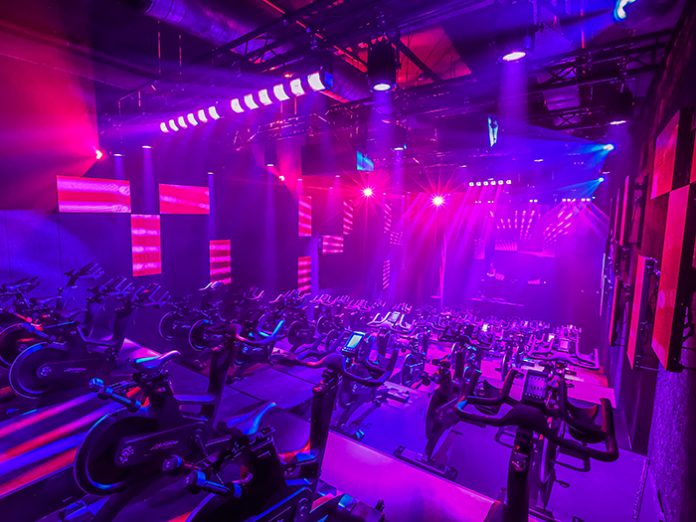 Since its launch, 1Rebel has broken the mould when it comes to what we think a gym should look like. Described as a 'high intensity, dual studio fitness concept', there are now seven 1Rebel clubs in London, all offering an experience like no other gym.
Looking more like your average superclub, 1Rebel has banished the idea of drab gyms and turned them into an immersive entertainment venue. Now, after the success throughout London, 1Rebel has entered the Middle East market for the first time, with the launch of two clubs in Riyadh, Saudi Arabia. Both venues will be operated in partnership with Pulse Fitness Group, who are growing the boutique fitness market across the Middle East.
When it comes to its gym facilities, 1Rebel provides four different concepts for its members. There is Reshape, which is the ultimate full-body workout, with quick-fire rounds of high-powered treadmill sessions and dynamic weight sequences, designed to challenge, inspire, burn fat and push members to a level they didn't think was possible.
The second is Ride, a spin class to the backdrop of an incredible, club-like lighting and audio system, complete with trainer-curated playlists designed to help members ride to the beat and burn calories.
View this post on Instagram
Next, there is Rumble – a hard-hitting boxing workout that offers 45 minutes of high-quality sound and energy as members work on their speed, footwork, strength and, most of all, willpower.
Finally, there is Reflex, which is custom-curated, one-to-one training, focussing on functional movements and body toning. This gives members the opportunity to push their body to the next level against a backdrop of heavy beats and stellar lighting.
Each of these concepts offers something completely different – and this had to be taken into consideration when it came to the technology throughout the venue, particularly as 1Rebel relies heavily on providing an immersive experience.
To help deliver the full 1Rebel experience, Middlesex Sound & Lighting (MSL) were enlisted to design, supply and install a full audio, visual and lighting system throughout the two new Saudi Arabia venues.
Toby Jones, AV Designer and Project Manager at MSL, takes up the story: "We were initially approached to support the original locations as our client wanted to improve the existing 1Rebel venues here in the UK. After many successful new developments in London, we were introduced to their partner in Riyadh, Saudi Arabia.
"From there, we were asked to design, supply and fully commission the new studios in Riyadh, with there being two venue locations – one for male clients and one for female – with each offering different studio workouts and AV requirements."
The perfect audio system was absolutely vital to 1Rebel, with each concept having its own specific needs, as Toby explained: "The solution was to deliver high-quality audio across multiple different work-out concepts, with each type of class offering a different experience. For Ride, it's a long auditorium with stepped platforms, so it had to have a time-aligned system, with club-style levels. We had to offer every rider the same experience wherever they were located within the space.
Read the full article in issue 31.3 of MONDO-DR –