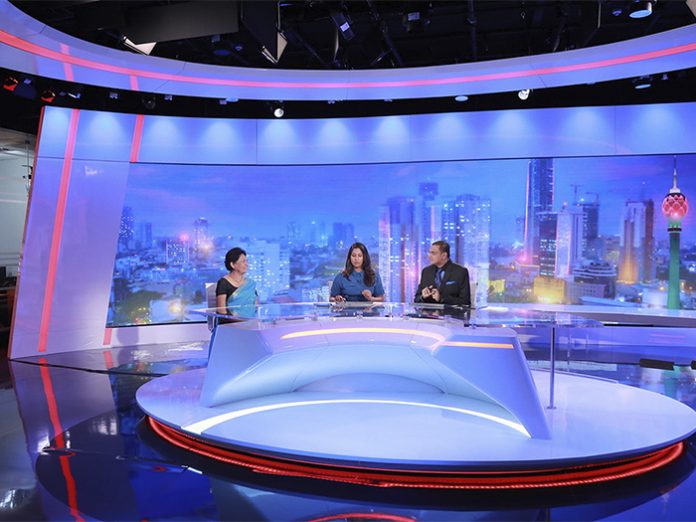 Sri Lanka is well known as jewel kingdom. Ada derana is TD Derana's news flagship brand and currently is the No.1 news provider in Sri Lanka.
YES TECH has provided an LED display for the project, using SMD Pine Pixel Pitch series/P1.9 that adopts 1010 black LED to provide HD display effect.
The project consists of a large backdrop and a small screen with a total size is 24 sqm. The decoration of the entire studio lasted less than a week. Two engineers from YES TECH installed the LED display, they spliced LED cabinets seamlessly and built rectangular curved screen. In terms of design, the designer added acrylic baffles on both sides of the backdrop. On the middle of studio, the round platform can rotate freely, the LED backdrop brings out the best in each other, realising a comfortable viewing experience from different angles.