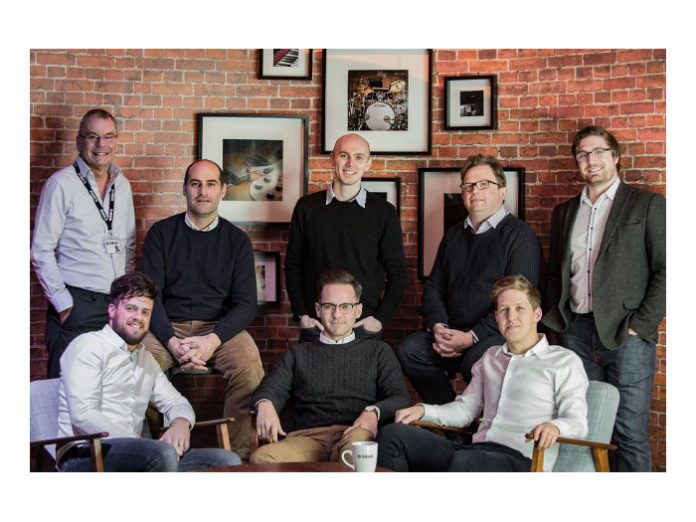 Yamaha Commercial Audio (CA) has announced the expansion of its UK sales team, with additional staff working directly alongside Sales and Marketing Director, Robert Webster.
The team is headed by sales manager Alex Warren. Alex said: "We have invested in a bigger team and have worked very hard to locate individuals that possess the drive, enthusiasm and technical skills needed to excel in this demanding business environment. This means we can really deliver what our dealers, users and new customers expect."
Alex and Yamaha staff John Perry (Technical Sales – Commercial Installation Solutions) and Reece Stead (Sales Representative, South East UK) are three key sales and support staff, who have long-term experience with the supply, support and hands-on use of Yamaha CA equipment.
Tim Bamber (Sales Representative, North UK and Republic Of Ireland) joined the Yamaha team in April 2017 and is already well-known in the industry from his time at one of the industry's high profile equipment suppliers.
Hans Metger (Sales Representative, South West UK and Republic Of Ireland), is experienced in running an AV consultancy in Costa Rica, while Tom Rundle (Technical Sales, UK and Republic Of Ireland) joined from an AV company specialising in conferences and corporate events.
Chris Irvine (Marketing, UK & Republic Of Ireland), has been Product Manager for Music Production and Pro Audio since 2008, and also became Yamaha UK's CA of Marketing at the beginning of 2017.
Chris said: "With a number of the changes and new members joining, it's been a big learning experience for us all. However, it's great to be part of a team brimming with enthusiasm and with the skills and talent to push our business forward together.
"I've found the whole experience very inspiring. We are looking forward to exciting times both within the team and with all our business partners throughout the industry."
Alex concluded: "I feel honoured to be leading Yamaha's UK CA team. The proactive mentality within the team fills me with confidence. We have some great products on the way and equally exciting events in place for our partners in 2018. It's a new start with, we hope, many good years to follow."