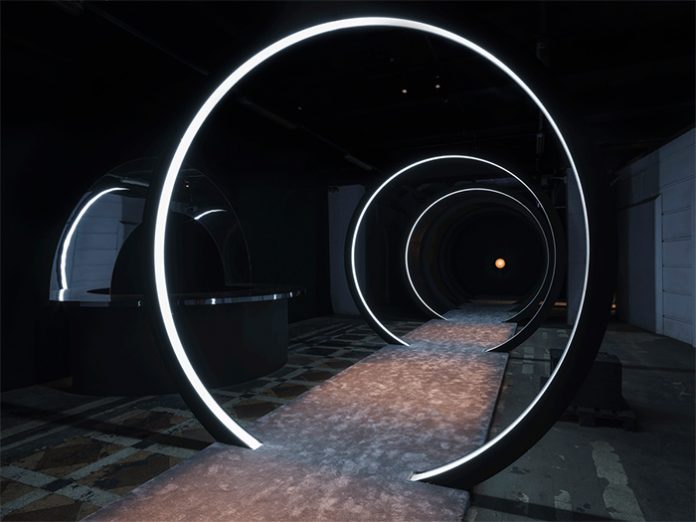 Selfridges London frequently houses different exhibitions and immersive events. Their latest is The Flipside: a multi-sensory exhibition, which has just opened. Following their previous work with Selfridges, White Light provides the complete technical support for The Flipside.
The Flipside is located at The Old Selfridges Hotel and allows customers to journey through a vast space where brands and creative minds intersect with radical ideas.
The Flipside features a range of individual brands including Louise Vuitton, Thom Browne, Gareth Pugh and Google Pixel 2. Working alongside Lighting Designer Richard Howell, Production Electrician John Delaney, Designer Chiara Stephenson and Sound Designer Alex Baranowski, WL had to ensure that each designer's brief was brought to life and that each brand had its own idiosyncratic experience.
Richard commented: "Each brand was distinctive, yet each one had to be immersive. For Louis Vuitton, the brief was to invite visitors to explore a deeply modern way of looking at travel. As part of the design, there were different islands each containing items of opulence and luxury. We had to highlight this through the use of bespoke lighting and rigging.
He added: "With the Gareth Pugh section, Selfridge's wanted their customers to experience the designer's ground-breaking installation, which touched on themes of escape, freedom and clarity. As this was a particularly immersive experience, we drew on ultra-short throw projection lenses along with a bespoke soundscape to couple the projection".
WL spent two months preparing for the exhibition, including numerous site visits to The Old Selfridges Hotel. The WL team then spent two weeks on site installing the equipment.
Over the next few weeks, the exhibition will be used for a range of events, each centred on the themes of Radical Luxury.