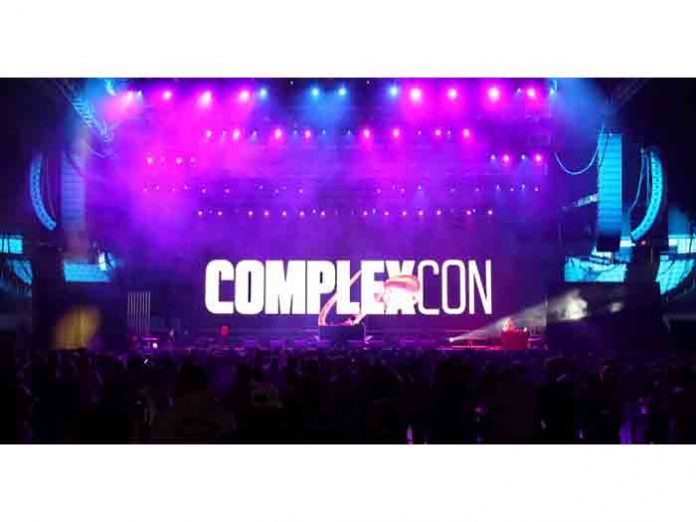 When Todd Christiansen, owner of the legendary Los Angeles Mint Club, set out to retrofit the venue's 20-year-old sound system, he had two main objectives. First, he wanted to enhance sightlines in the low-ceilinged 1937-era building, and second, he was looking for a state of the art system befitting of a club that's hosted some of music's greatest performers, including Stevie Wonder, Willie Dixon, Natalie Cole and Ray Charles; as well as more contemporary acts such as Ben Harper, Macy Gray, and The Wallflowers.
Working closely with VUE's technical sales manager, Greg Kirkland, the Mint team, consisting of club manager Curtis Bushey, and head of production Jonathan Allee, specified the VUE's new dual 8-inch, h-208 high-definition loudspeaker to anchor the new system.
"The h-208 was designed specifically for applications where low ceiling height is a concern, but fidelity and output absolutely cannot be compromised," explained Kirkland. "The low-profile cabinet incorporates our beryllium HF, two purpose-engineered 8-inch transducers, and precision DSP courtesy of the onboard VUEDrive electronics. The combination delivers unrestricted fidelity and output from a deceptively small footprint that's ideal for The Mint's low, 9-foot ceilings."
The new, all- VUE system consists of h-208 self-powered modules as mains, a-10 two-way passive systems as fills, and a pair of as-418 floor-mounted subwoofers. A single V6-d VUEDrive Systems Engine provides power and processing for the subwoofers.
The h-208s replaced the prior system's trapezoidal clusters, freeing up a total of over 10 inches of vertical sightline space, while dramatically improving output and fidelity.
According to Kirkland, everyone from The Mint management team to the patrons and artists are pleased with the VUE upgrade. "All are thrilled with their new rig," lauded Kirkland. "The resounding compliments include the system's outstanding sonic clarity, great low end and the massively improved sightlines between stage and audience."
Jonathan D. Allee, the Production Manager for The Mint stated, "We appreciate the clarity and power of the VUE system along with an improved sightline due to the compact size of the h-208's. The sub bass is outstanding, we've never had such a pure balanced low end like that which the as-418's provide."
"I am thrilled to have The Mint as the first major VUE club install in Los Angeles," said VUE's founder and CEO Ken Berger. "From Chicago's Apollo Theater to DelMar Hall in St. Louis, the word is definitely out amongst live venue owners that VUE delivers the highest-fidelity performance even in the most challenging, space-constrained venues."
VUE commissioned several other notable live sound venue systems in 2017 including Del Mar Hall, St. Louis; Apollo Theater, Chicago; and Jazz St. Louis. Another recently announced VUE system is being installed at Del Mar Hall's sister venue, the Pageant, in St. Louis.