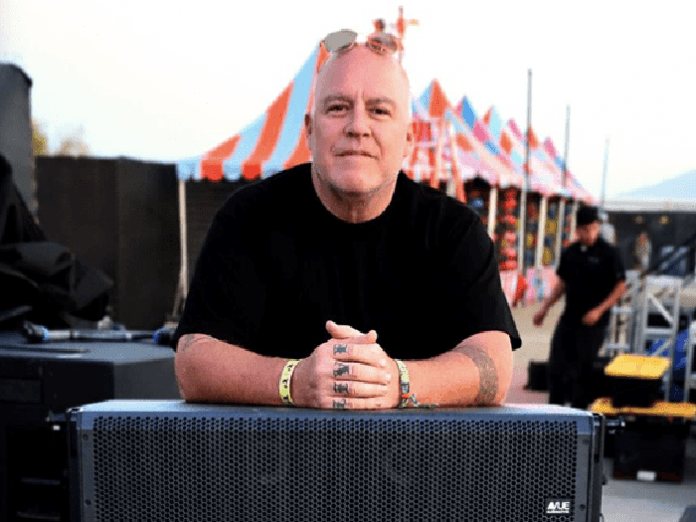 VUE Audiotechnik has appointed experienced sound engineer and production expert, Shawn London, to the position of touring sound sales manager.
Shawn's responsibilities will be to broaden VUE's sound company partner network, while also expanding relationships with FOH and system engineers.
"Interest in al-Class line arrays has increased exponentially as exposure through artists such as Kendrick Lamar, Third Eye Blind and Pharrell Williams brings our capabilities into a global spotlight," said VUE CEO Ken Berger. "In fact, VUE is the only new pro audio brand to break into the national pro touring market in the past decade. I'm thrilled to welcome Shawn to VUE and am confident that our customers around the globe will feel his presence immediately."
Prior to joining VUE, Shawn was live sound and touring business development manager for Allen & Heath, as well as house audio engineer at the El Ray, Fonda Roxy and Fox Theaters in Los Angeles. His pro audio experience includes 20 years of engineering and production experience in both studio and live environments. He has experience with some of the most notable festivals in the world, including Lollapalooza, Coachella and the Warped Tour, and has performed FOH and monitor duties for Eagles of Death Metal, Neon Trees, CrystalMethod and Jane's Addiction.
"At a time in my career when I thought I had heard the best that pro audio had to offer, VUE entered the picture and completely reset the benchmark regarding sonic performance and versatility," said Shawn. "I honestly couldn't be more energized to join such a paradigm-shifting young brand. This is a dream come true for a lifelong gearhead like me."