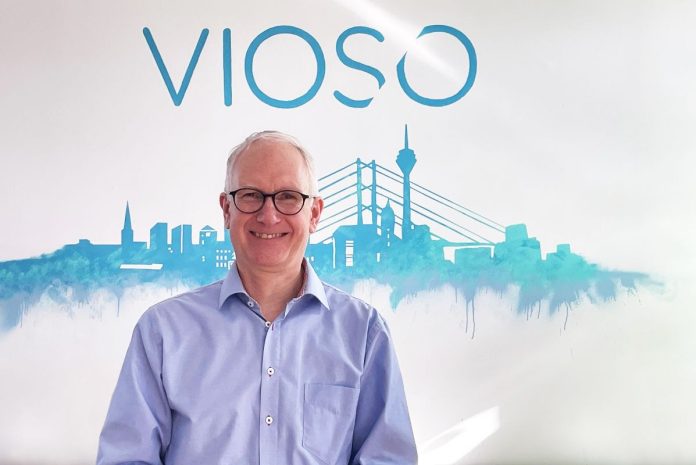 VIOSO has appointed Klaus Hilles in the newly created role of global business development manager.
Hilles will help grow the brand by finding new customers and partners, particularly in the field of simulation.
With over 30 years of experience in the AV industry, Hilles brings a breadth of expertise in projection, having worked for Christie Digital Systems for 26 years as a regional director in the DACH region, European business manager, and EMEA executive director of sales.
In the past, Hilles also earned his industry stripes working for Leyard, Sony, and Pioneer and built up impressive knowledge in display technologies, project and calibration, with a particular emphasis on leadership and strategic planning.
"VIOSO benefits from a reputation of being a very professional organisation with vast expertise in the broad field of multiple projection and display systems," Hilles commented.
"As I am becoming more acquainted with the company and the team, I am increasingly impressed by their deep knowledge of complex projection systems, as well as the high-quality solutions and results that cater for the unique needs of VIOSO's customers."
In his new role, Hilles will focus on further building VIOSO's automated calibration brand. His efforts will include identifying new clients and partners and providing them in combination with the sales and tech team with the right solutions to address their display and calibration requirements and challenges.
Hilles will also focus on new partnerships in the simulation market.
"I am proud to join VIOSO as its global business development manager," continued Hilles. "The company embodies values that resonate with my own and is focused on going above and beyond and working together as a team, functioning more than the sum of its individual parts," he concluded.
Raul Vandenberg, global sales director at VIOSO, stated: "We are delighted to welcome Klaus to our team. His broad experience and knowledge of the market will be instrumental in expanding our network and identifying new opportunities in emerging markets.
"With Klaus on board, we are confident that we can continue our sky-rocketing success, particularly in the simulation market, and provide our growing partner network with even more valuable insights and support."
Commenting on the appointment, Benjamin Fritsch, VIOSO founder and CEO, enthused: "We are thrilled to welcome Klaus to our team; he is a perfect fit for our organisation. With his outstanding reputation and extensive experience in the pro-AV B2B sector, Klaus is poised to play a crucial role in VIOSO's continued development."