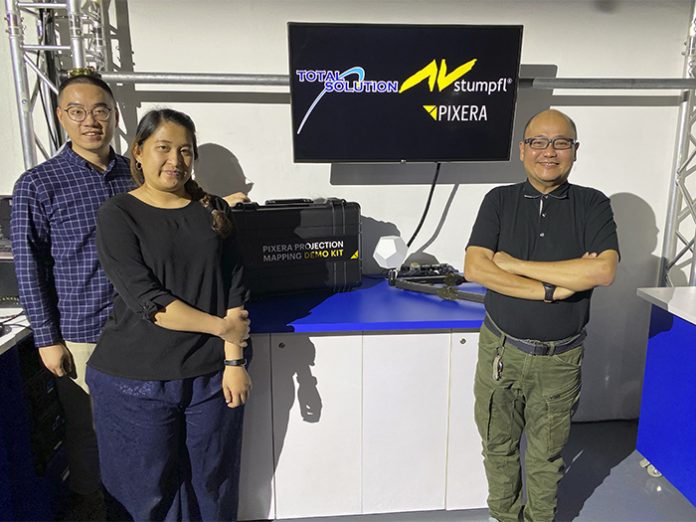 AV Stumpfl, the Austrian AV technology manufacturer, officially announced the Singapore based company Total Solution Marketing as their new PIXERA media server distributor for Singapore, Thailand, Malaysia and Indonesia, ahead of this year's ISE exhibition in Amsterdam.
Total Solution is an acclaimed distributor of professional lighting, smart rigging, and media servers in their respective region.
The products and services provided by Total Solution are used for entertainment events and performing arts venues such as concert halls, theatres, large scale ceremonies, corporate events, product launches, schools, convention centers, galleries, public spaces, house of worship applications and museums.
In addition to being a highly successful distributor, the Total Solution engineering team is well known for offering in-depth training sessions related to the products in their portfolio.
Total Solution Marketing deputy sales director Terence Yee said: "With so many different media server systems available on the market, we were very curious in 2019 to find out more about this multi award winning system called PIXERA. Our engineers quickly identified the great potential of this new and exciting platform. One particularly impressive aspect is the unique GUI (general user interface) approach in addition to the sheer power of PIXERA's 64-bit render engine. We are confident that this multi award winning system will soon become very popular in our region."
AV Stumpfl CEO Fabian Stumpfl explains the strategic significance of the new partnership: "The Total Solution team has an excellent reputation and more than a decade of experience when it comes to dealing with professional media server applications and projects. They are uniquely qualified to help us grow our media server market share in the SEA region. We could not have hoped for a better distributor and are looking forward to a highly successful partnership."